On Nov.9, EST 5 P.M., Pimax held Pimax Frontier 2022, unveiling its latest VR 3.0 device, the Pimax Portal. The Pimax Portal reveals the mystery and redefines the metaverse portal. Here are five highlights from the conference: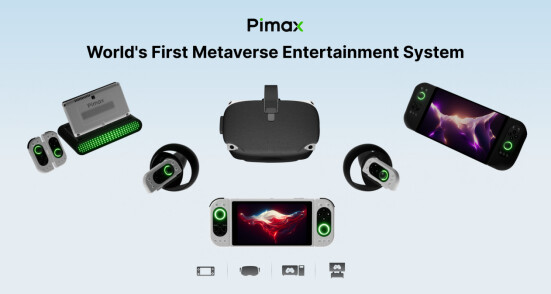 1. This new VR 3.0 product is designed for a wide audience
In order to bring the VR 3.0 experience to the mainstream Pimax created the Pimax Portal. The Portal is a revolutionary metaverse product that leverages seven years of Pimax VR innovations. This device includes breakthroughs in four areas – it's an innovative handheld gaming device, it's a VR 3.0 headset for mainstream audiences, it's a portable PC gaming system, and it's the ultimate living room entertainment center. This is a 4-in-1 product introduces more people into the world of virtual reality, allowing technology to provide people new freedom.
2. Hardcore technology that revolutionizes console gaming
This amazing high performance handheld gaming device brings the gaming experience to a higher level. Pimax Portal brings dramatic technical improvements to the visual experience, latency and hardware design. We have all experienced these main weaknesses of handheld devices and Pimax has worked a long time to address all of them. This is the world's first handheld device with 4K resolution; a smooth 144Hz refresh rate that is much higher than 90% of devices on the market and makes use of VR technology to provide ASW that lowers latency to less than 20ms.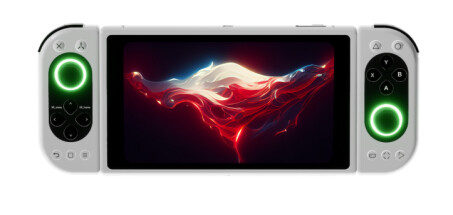 3. Finally, an All-In-One headset for the mainstream
Escape the low resolution of All-in-One devices with a standard configuration that includes a whopping 27PPD resolution. The Portal includes two interchangeable lenses. One set of lenses is 27PPD and offers a 100-degree FOV, which is very suitable for VR experiences. The second set offers 40PPD and a 60-degree FOV to ensure that users can watch high-resolution movies while traveling or on the go. In addition, we have developed a special wide-field version headset called the Portal Horizon. This provides an amazing 140-degree FOV which makes you feel like you have stepped straight into the virtual world and don't want to go back. Lastly, Pimax is also developing the Portal Social Edition that includes eye-tracking and face-tracking which will allow Portal to include a natural social experience.

4. Breaking limitations for PC gaming
The Portal PC gaming system ensures you will enjoy multiple game experiences. Portal can connect the games to a larger screen and controllers called the Pimax XL. This provides a sleeve that you insert the Portal into with a large, bright 8.8-inch screen at 120hz refresh rate. With the brand-new Pimax Mini Station, the WiGig Streaming module creates the fastest streaming and networking technology. Portal also can support for 5G, WiFi6E and split rendering which solves the three issues of low picture quality, frame drops and the latency often seen in cloud games. In addition, it also supports all cloud game platforms on the market.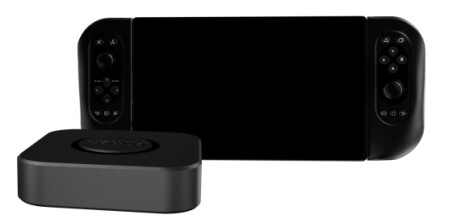 5. The ultimate living room entertainment hub
The exclusive Dock for the Pimax Portal offers energetic games such as fitness games, large-screen mobile games and different multimedia modes. With 6DOF supported by it's gamepad, the Dock elevates the scalability of Portal to a new level that allows everyone to freely play games and offers a revolution for living room interaction.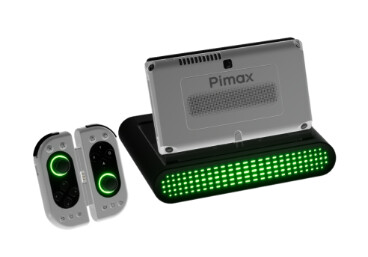 On November 15th, at 8am EST (Eastern Standard Time), The Pimax Portal is going live for pre-sale on Kickstarter, we would love to see you there!
Don't forget we are going on Roadshows in November and December at many locations around the world to show the Pimax Portal and the new Pimax Crystal headsets. Prepare to be amazed!
Regards,
Your Pimax Team.