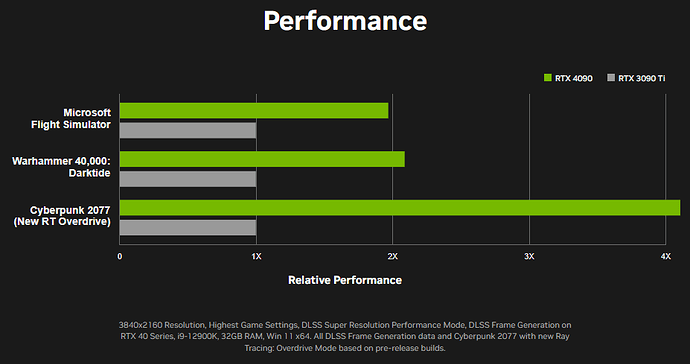 Do we believe this? I assume highly inflated numbers. But if what JayzTwoCents says supposedly the shelves should actually be populated with them.
I'm still mad I bought a 3080Ti not that long ago for what this 4090 will cost. I'll probably gracefully bow out this time.
Strange though, they claim even the 4080 will be 1-2x faster, but again I wouldn't believe a word out of nVidia's mouth on this.
Once again though, I expect that all of the early benchmarks won't include VR , because VR benchmarks are usually not the same as pancake ones.
Who here is prepped to blow the bank on a 12K and a 4090 ?