Hi all,
I received last wednesday my Evga RTX 3090 XC3 Gaming after a one long month wait without any GPU to enjoy VR simracing.
Before I had an Evga RTX 2080TI Black sold in august.
My PC specs is :
Ryzen 5 3600
MSI B450 Tomahawk Max Mobo
Windows 10
T-Force DeltaR 3000MHZ 32Gb
Pimax 5K+ Serial 203
Pitool V262 and V264 tried.
Firmware 255.255 and 255.264 tried.
Latest Steam VR software beta and Non beta tried.
Both Nvidia Drivers for the 30 series tried.
Tried the 3 display port output at the back of the GPU.
Tried 2 differents USB port with the Vr ready mention onto the mobo.
I did a pc reset this morning to reinstall W10 but same problem happen.
Even when I disable the base station tracking for the headset gyro the image continue to stutter as soon as I moove the head.
May be I'm just unlucky and got a bad defective GPU or it is a software driver problem…
Let's see if others will get this problem either with the 30 serie ampere GPU.
Here is two youtube videos that I did yesterday :
When I use VRmark benchmark ( Orange - Cyan - Blueroom ) the image is not perfectly fluid and smooth like it should even if the FPS is more then enough.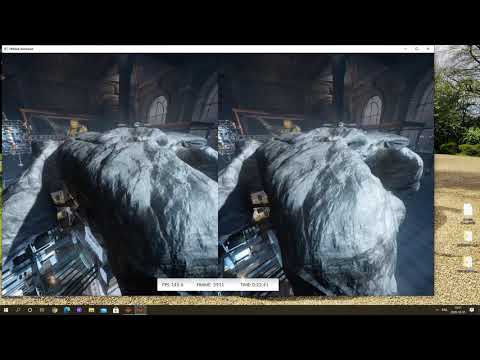 When I boot the PC, it look like the mobo dont like the new Gen4 PCI Express 4 VGA card and it make the 4 beep sound and the mobo LED light is ON for a couple of seconds to show that no VGA card has been detected fail but after it just disapear and boot just as usual. I saw other peoples on reddit having the same problem with their 3080 GPU.