Hey guys,
Pimax 4k works fine without the NoloVR…
I just got my NOLOVR in the mail, set everything up and pairs my devices successfully. Installed the needed software and the Nolo drivers state everything is connected. I Uninstalled all Pimax software and reboot, I then installed pimax Version for Nolo from here http://community.openmr.ai/t/hello-nolo-piplay-nolo-customized-driver-beta-version-piplay-1-2-85/2311 and followed these instructions here https://www.nolovr.com/pimax/. Everything works fine until I get to steamVR…"headset not tracking"…I've added a screenshot.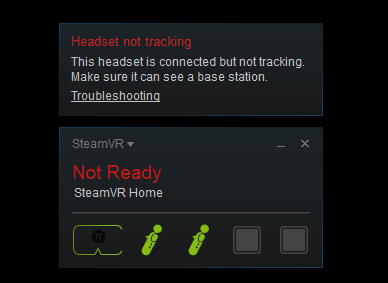 Any advice/input is appreciated.
Thank you.
-Matt