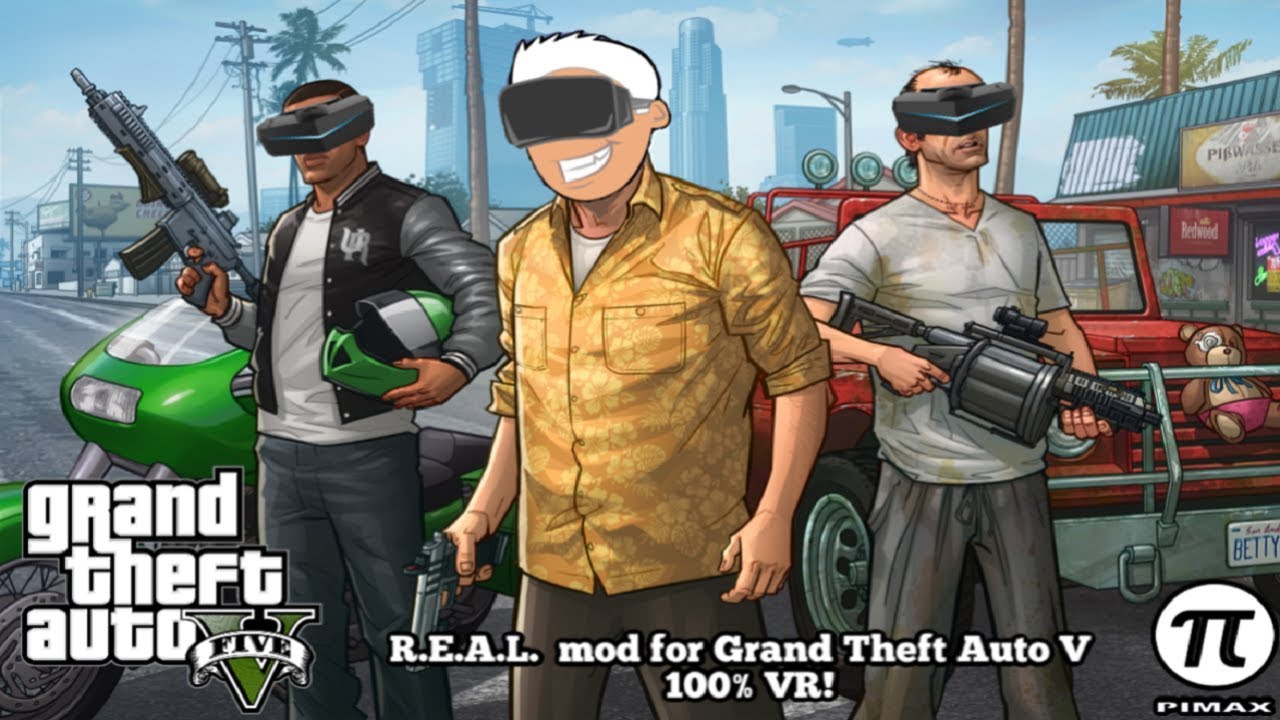 In this video we are going to take a quick look at how to install and play GTA V in VR using the R.E.A.L. Mod. release 2 for Steam VR headsets. I played it in my Pimax 5K+ and needless to say the game looked amazing with the new 120hz mode and the wider FOV that the Pimax headsets offer.
So in order to play this in VR you will need to head over to the Github page linked below and just download and unrar the files into your GTA V folder. Basically just follow the steps in this video and you will be up and running in no time! I would recommend doing a clean install of the game and removing any other mods before installing this one as to not cause any compatibility issues.
Overall this is one of those games I have been trying to successfully play in VR since back in the DK2 days when me and the rest of my friends in the VRspies were trying to get it working well in VORPX. We did finally get it to a somewhat playable state back then but I can say it was never this good!
I would say that other than a few animations that could cause VR sickness in some players the game is now fully playable in VR. You will however need a game pad for this one as it does not support motion controllers but TBH, I kind of enjoyed this and it felt comfortable and old school the way I remember playing it on my monitor.
There are a few advanced tweaks you can do to the game that I did not cover in this video but I will also link to the full readme below so if you are so inclined you can attempt these for yourself.
Here are the links to what you will need to get this all set up:
GTA V Game:

Download for the R.E.A.L. Mod Release 2 -
Readme for the R.E.A.L. Mod -
Huge thanks to Luke Ross the developer of this mod… It is simply amazing that one developer was able to pull this off! []-)