I had my 8kx since januari with two lighthouse v2 base stations and it has been working fine.
Now I have installed a new computer and have a strange problem, using the same GPU, same version of Nvidia driver and PiTool as before. I have removed all software, clean the registry and all leftover files and re-installed. Exact same result, also tried version 277, 279 and 280. Re-flashed the 298 and 299 firmware, same result.
When PiTool is startarts is has no active base stations but no error of missing tracking (tracking do not work)

If I start one controller, the base stations light up (even if the headset don't see them), if in reach tracking works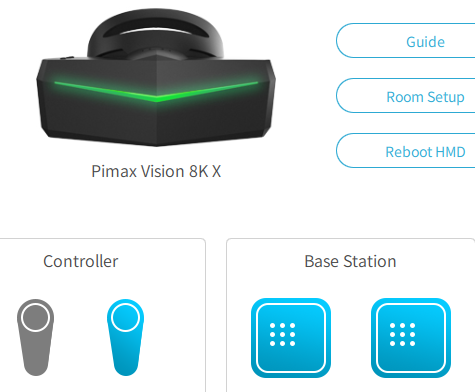 If I try to reset the trackning as adviced, it can't open the device


When I turn of the controler, base stations turns of as well (and tracking).
Any suggestion how to solve this?