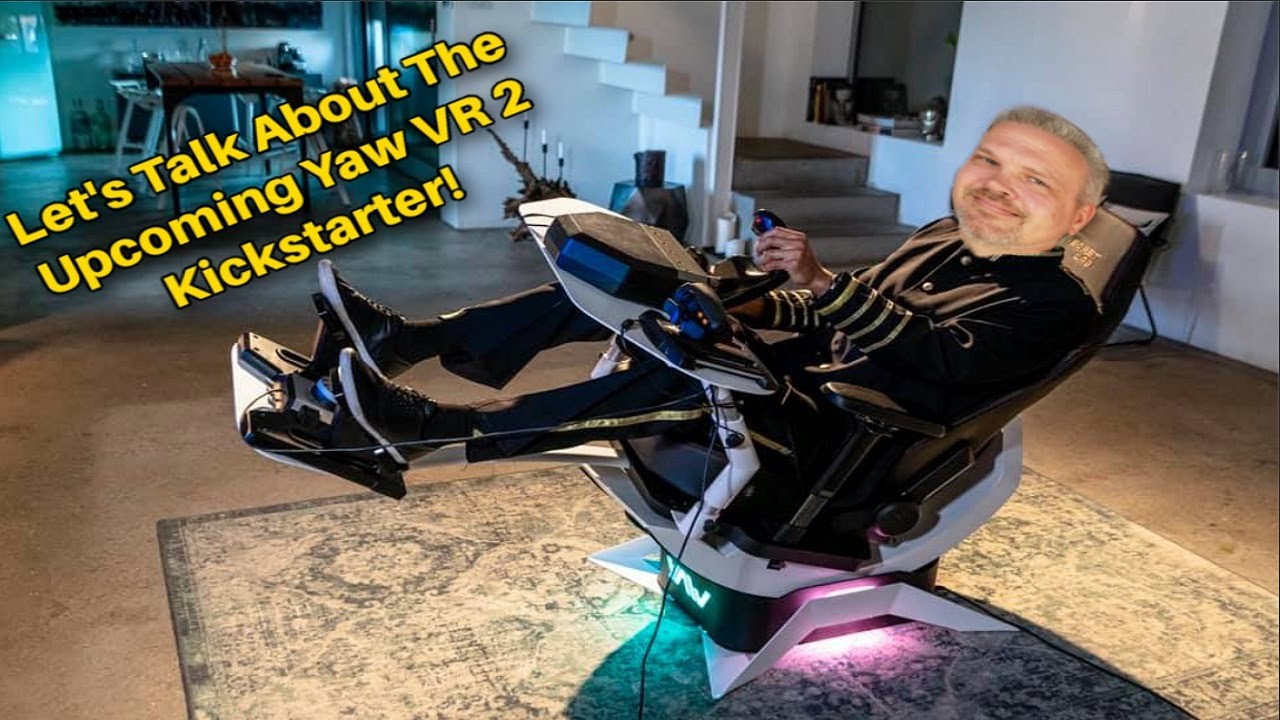 So here we are just 24 hours from the start of Yaw VR's second Kickstarter and I couldn't be more excited! It seems like only yesterday that the Yaw team finished up on their popular campaign for the original Yaw VR personal motion simulator and now in just 24 hours we will see the next generation of the first affordable and somewhat compact personal motion simulator that was built from the ground up for VR gameplay.
As many of you that watch my channel know, Yaw was kind enough to send me one of their first generation devices about 6 months ago and man I've gotta tell ya… It has been the most amazing VR experience I have ever had in the 25 years that I have now been chasing that VR dragon! Sitting my butt in that little bowl has brought me to levels of presence that I never thought possible.
The only drawback to the first device for me was the design which quite frankly was not very comfortable but flash forward to now and Yaw has taken all the user feedback over the past couple of years and turned it into the simulator I have always dreamed about! Gone is the bowl design which has now been replaced with a true motion platform that allows users to customize the seating choice to their own liking. No more having to position yourself into awkwardness just to get in and out of the simulator as this new design looks like a premium relaxation chair with an incredible range of motion.
The Kickstarter will be going live at 9:30am PST on 04/23/2021 and there will be a very limited amount of units at the super early bird price of $790 USD! This is a steal for the quality of simulator that I am sure YAW will deliver… So if you are like me and can't wait… Get those f5 keys ready to go and may the odds be ever in your favor! [;]-)
I can't publish a link to the actual page ATM but I will make sure to update this description for anyone watching this video after the launch date.
Thanks for taking the time to watch my video and please let me know if you have any questions in the comments section… Also let me know what you think and wish for with this new simulator! []-)
Yaw VR Personal Motion Simulator Home Page:
Be sure to join the Yaw VR Discord server here: