What cable was it that work for longer cable on 8kx that SweViver tested?
Thx, know Martin had put link to cables he used.
i bought those cables when he mentioned it,but here they dont work…
I tried with the 3m cable and it didn't work for me either.
That's why I went on to try out fiber optic cables + repeaters…
maybe only a repeater with my 3m cables would work?
Might do, but remember to check the "gender" of the connections…
The repeaters have female connections so they're for "normal" male/male cables, not extension cables.
So I tried the Cable Matters 5m active extension, both their USB and combo USB and displayport,
The displayport cable doesn't work, the Pimax 8KX doesn't even show up as connected in PiTool.
However the USB cable works and when I chain both of the USB connections to the PC but keep the DP plugged in directly to the PC, then PiTool is happy.
Going to try a fiber cable and active repeater for the DP next and will report
Did just order 2m extension so in some days I will know if it will work for me.
Small update…
Tried two active repeaters, and both copper and fiber display port extension cables and no combination worked at all sadly.
Still waiting on the LINDY repeater to see if that one can work.
These are the products I tried here and failed:
(driven by a 2080Ti FWIW)
Did get the cables and cant see any problems so fare at least so for now I say it works great
Which 2m extension did you order?
Quick update, I can confirm a working 5m extension with the Lindy repeater.
I ended up going with the 5m copper CableDeconn and 2 of the Cable Matters USB active extension cables (not in powered mode) and that seems to work just fine.
Now getting power to the Lindy repeater is my only hassle…
how can i order the lindy repeater in the US?
I live in the U.S. and I bought it here https://www.amazon.com/gp/product/B086WWJ6KF/ref=ppx_yo_dt_b_asin_title_o01_s00?ie=UTF8&psc=1
Just a note, It took all of 2 months to arrive.
But it was worth the wait now I have zero snow and no cable length issues.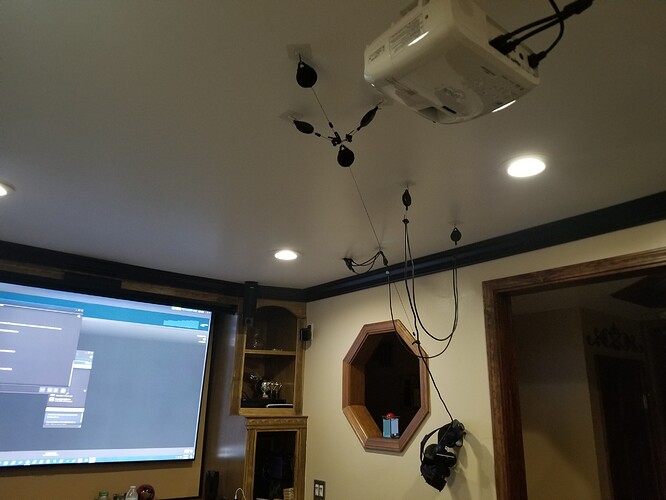 This topic was automatically closed 60 days after the last reply. New replies are no longer allowed.