Weekly Update 22.03.2020
Pimax Controllers and Base Stations
After success mass production on 8KX and Modular Audio Strap, we will begin to focus on Pimax controller(Sword).

We recommend you can select the Upgrade Plan F (Index sets), which cost $179 for Backers and $259 for PreOrder. But it will only deliver to certain countries that appointed by Valve. We do have stock to all demanding orders. With this upgrade, you can redeem the Half-Life Alyx from Steam.

If you are requesting to get the base stations before the controller, you may need to submit a ticket at our support page (link provided) with the subject - Pimax Base Station. Our support team will assist you to get your parcel.
Half Life Alyx
This exciting new game releases on March23rd. Anyone with an Index controller will receive it including those who purchased from Pimax. If the game is not added to your game library, please kindly contact with Steam support. They will assist you to redeem the Half-Life Alyx.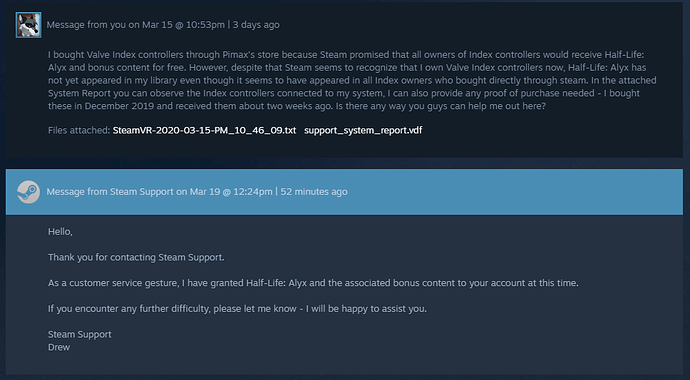 Scam Webstore
We found out there is a store selling Artisan with an extremely low price.
Please beware of this store. It doesn't obtain any reseller rights from Pimax.
Webstore link - https://xechostore.com/products/x-vision-4k
If you got further question, please don't hesitate to ask us.
Best Regards,
Your Pimax Team
En Français - By @ludx