You couldn't make it up. Do they get to adjust their IPD with hardware and software? What about Cyber Hooves?!!?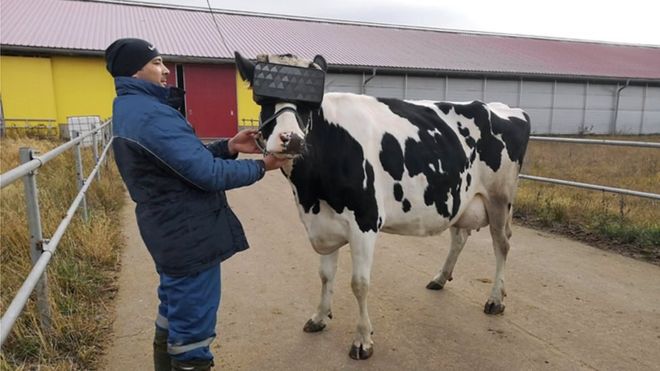 It's just an another sh#tty fake.
Here, in Russia, there is no any industrial ability to make a VR-headset by cowboys. The russian IT companies can only order some cheap crap from China then add a sticker with own logo.
I'm sure this VR-project is a fake or an attempt to get-and-steal budget money.
In any case, the cows has а blind zone in front of their heads and simply can't see either the helmet, the screen, or the image at close distance.
Seems too bizarre to be true. But if it was true, then I welcome more VR users, no matter what species