Hey all! Have you seen my video about DCS World getting more than 20fps more with one click of a button? It seems like its not about DCS World but its either a GPU issue, software issue or Pimax renderer issue. I get very similar performance testing Hellblade VR trying to use medium to high settings and 110 resolution scale.
I have reported this to the Pimax devs already

It also gives me different results whenever I have vsync on AUTO or OFF in Nvidia control panel.
Once I jump into MENU, the utilization almost always go down again…
ALSO, as you can see. It works using Afterburner as well

Here Im using Nvidia Vsync at default mode: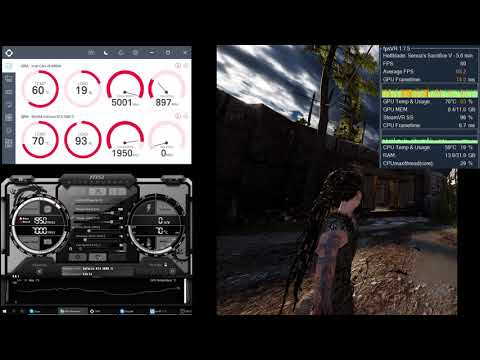 Here Im running with Nvidia Vsync OFF in Nvidia control panel: