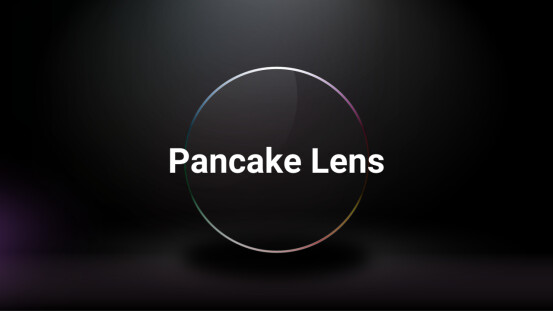 The Fresnel optics features a wide field of view compared to Pancake but is prone to chromatic aberrations (ghosting/overlapping colours). Furthermore, software calibration taking up processing power must account for Fresnel lens known as "distortion'.
Pancake, on the other hand, works by folding a series of lenses into a curved shape and bouncing light within the glass or plastic. This allows VR HMDs to be thinner and lighter, while also freeing up processing power due to the lack of distortion.
The Pancake lens design will bring on stylish design that attract a wider audience?
Compared to Fresnel lens, what's the downside from Pancake optics?
What does it signal for the future of VR HMDs?
Kopin announced an all plastic Pancake lens design called P95, which specially optimized for use with 2.6K x 2.6K OLED high-brightness microdisplays.
Like augmented reality, VR is on a path to a slimmer and lighter future.