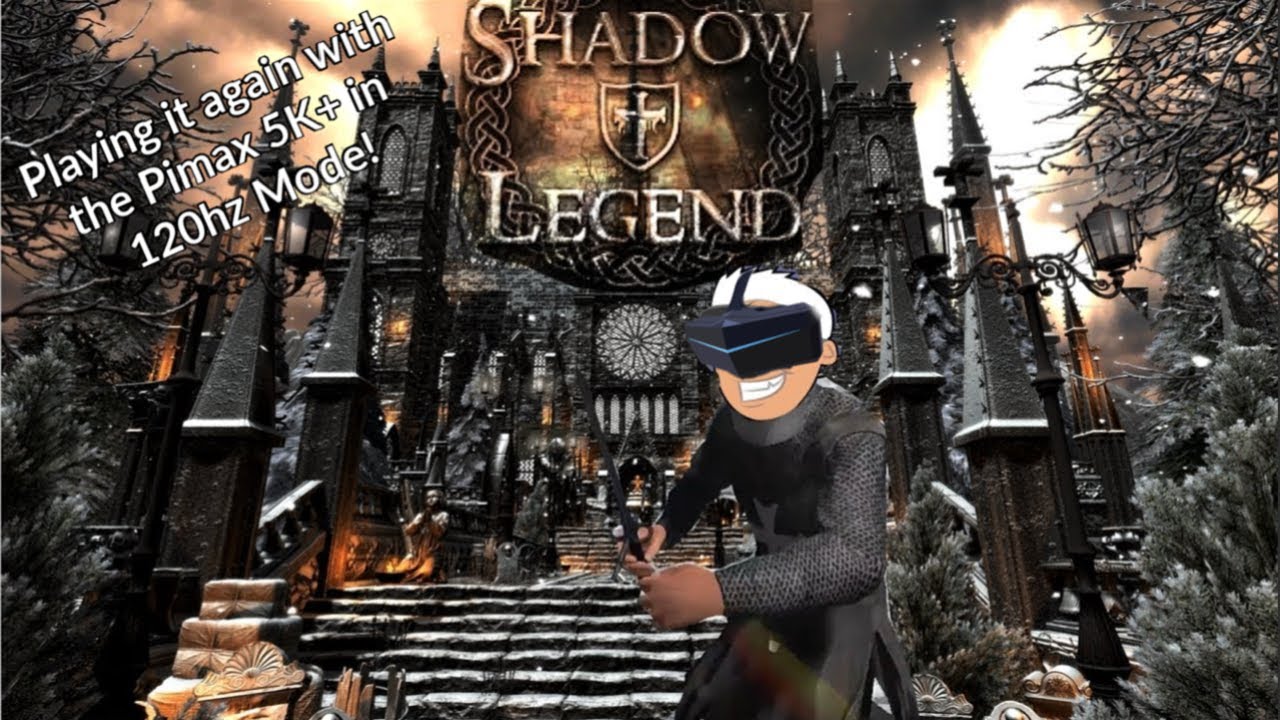 Today I am revisiting one of my favorite Indie VR games of 2019 and taking another look at Shadow Legend. I have to say I loved this game when I first played it back in my Rift CV1 and as I have been doing lately decided to give it another look in the Pimax 5K+ using the new 120hz mode and man lemme tell ya… I'm so glad I did!
First off the game is just amazingly detailed especially for something that was brought out by an Indie studio. Shadow Legend looks almost AAA quality and aside from the gorgeous visuals, the game also has a lot more going on with great gameplay mechanics and it even features voice recognition! Basically, you can speak the lines during conversations with the NPC's and even though it is just reading from the screen this actually does add a lot to the immersion which for me was heavy in this one!
Playing this again in the Pimax 5K+ was an amazing experience and the Wide FOV and better resolution really added to the overall experience of the game and I can't wait to revisit this one yet again when I receive my 8KX. I was also pleasantly surprised that even with the Vive wands used for controllers that it played very well… So if you are a Pimax user or have any supported VR headset then this is definitely one I would recommend adding to your library!
You can grab a copy of Shadow Legend here:
Steam:

Oculus Store: