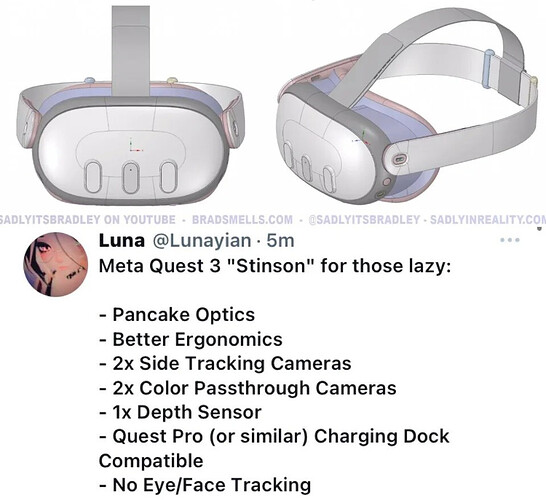 Still goes with the unibody design, which is understandable for keeping costs down. I don't mind personally as I like the idea of adding my own headstrap that suits me best (most likely just a vive DAS).
No eye/face tracking is surprising, but apparently meta's implementation is expensive but very accurate. I'm wondering if there will be the a Quest 3 with eye/face tracking for a couple of hundred more.
I'm guessing this will be released next year. If it is high res, like 25PPD+, then I could potentially see myself getting one assuming it's still like 299/399. Would use it as a monitor replacement for working in while away from my home office. Seems interesting overall, the addition of a depth sensor is good to see. Also seems like it will go with self tracking controllers also, which is actually very surprising for something trying to keep costs down.