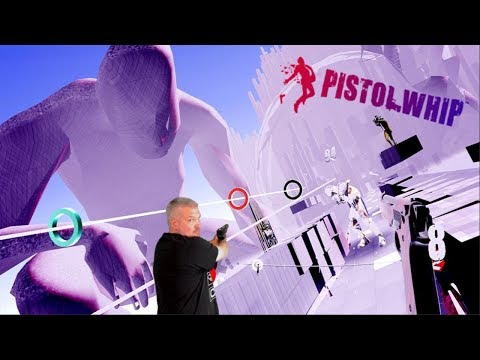 Today I am taking a look at Cloudhead Games latest VR title Pistol Whip in my Pimax 5K+ using the new 120hz mode that launched with the new M248 firmware update and the latest Pitool beta.
I have to say that this was one of the smoothest vr experiences I've ever had and that this new 120hz mode is amazing! Although the extremely wide FOV of the Pimax 5K+ gets reduced when running it at 120hz the image is still much wider than any other headset out there currently and this game really took advantage of it! Overall Pistol Whip is one of my favorite rhythm games to date… It just makes you feel like a bad a**!
Cloudhead has done an amazing job with this game as they have done with all of their other VR titles. The levels are all well thought out and the music is pumping. All of this combined with the highly stylized graphics in Pistol Whip really makes me want to come back for more and continue channeling my inner John Wick! [;]-)
I highly recommend giving this a look in any VR headset but it was especially cool in the Pimax 5K+ running at 120hz so if you want to play it be sure to grab a copy from the link below. You can get Pistol Whip here:
Oculus Store:
Rift - Pistol Whip on Oculus Rift | Oculus
Quest - Pistol Whip on Oculus Quest | Oculus
Steam: Pistol Whip on Steam
Also if you want to experience the awesomeness of high resolution wide FOV VR gaming then I can't recommend grabbing one of the Pimax headsets enough… This is a game changer!
You can purchase a Pimax headset here:
Also don't forget to use code DECEMBERHMD for a 10% discount on your headset purchase and code HAPPYHOLIDAYS to receive $80 off of accessories when purchased on the same order! (Eligible accessories include VR comfort kit, silicon protective sleeve, 2-in-1 cable and facial foam ) These codes will expire at the end of December so don't delay! []-)