Pimax USA Roadshow is officially kicked-off! All Pimaxian in the US, as well as other VR and handheld enthusiasts, are invited to come over and experience the Pimax Crystal and Portal!
First Stop: Orlando
Address: Ramada Suites Orlando Airport Hotel
7500 Augusta National Dr., Orlando, FL 3282
Date : 29th - 30th November
Time: 930AM - 530PM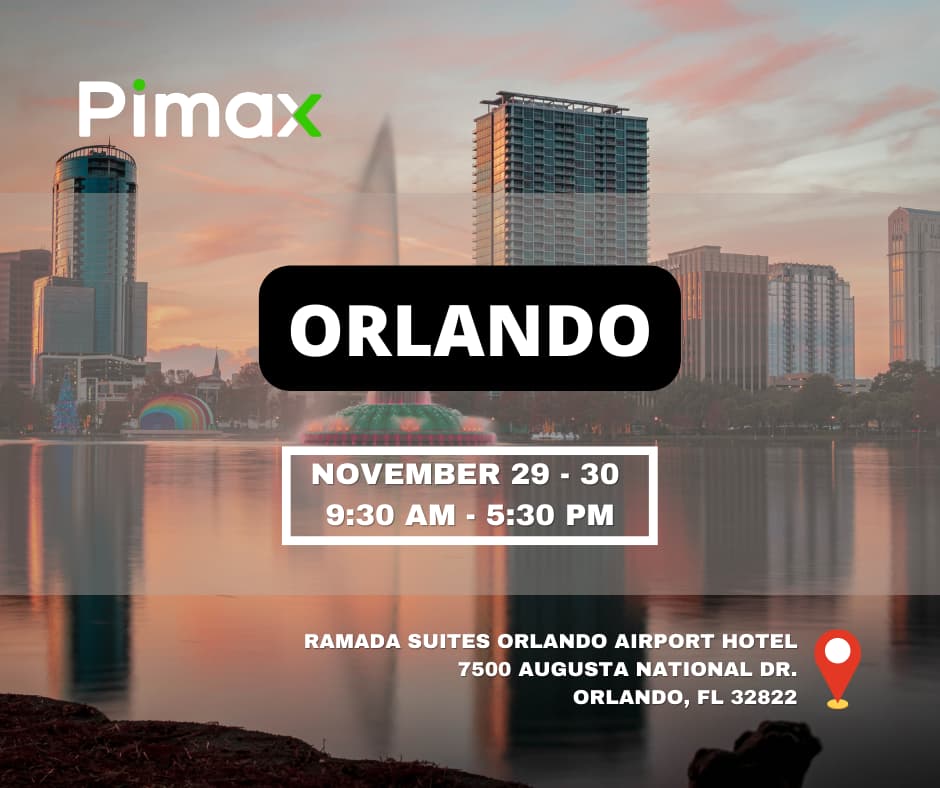 Sign up for this event for free and give you a chance to have the world's first hands-on & look at the Crystal and Portal in action.
https://static.appstore.pimax.com/roadShow/html/VisitorRegistration.html
Mark your calendar! Crystal and Portal are on their way to your town!