The fact that a headset platform will exist that offers interchangeable optics presents amazing possibilities.
Imagine one day pimax decides to release some Holocake lenses that could essentially replicate the 5K Plus' normal field of view mode without sacrificing any resolution compared to the 5K Plus.
We have a platform now that has versatility that the VR industry hasn't seen before.
The thought of having one device that can be adaptable just makes the device such a cool possibility.
I was thinking about a possibility for a super resolution concept. Take a look at this video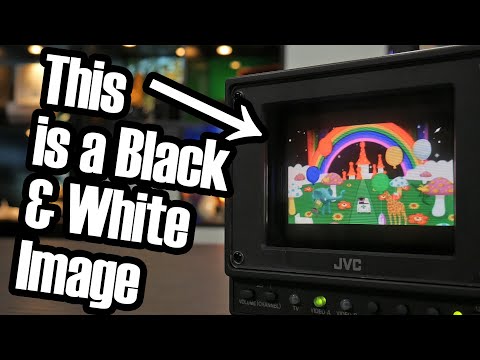 This is a design of CRT TV called lccs or liquid Crystal color shutter. It got me thinking about the old lenses on the Pimax 4k HMD
The 4k had an active shutter glass incorpirated into the lens so that the headset could accomplish a low persistence effect in spite of the panel being too slow on its own.
What if you did the same thing, IE putting an active shutter in a lens, but instead of one meant to lower persistence, you have three shutters, a red a green and a blue maybe even a quantum dot color polarizer layer to add color temporally like a DLP or like this lccs display does.
If you ran the headset in 160 Hz mode and you fed the panel a staggered / 1/2 pixel offset black and white image, you could get a super resolution effect and then add color to it by mimicking what this monitor does with its Liquid Crystal color shutter.
It would work like the old Cascaded LCD prototype that Nvidia made in 2016, but you could do the effect in software, and use a lens that has an active shutter layer with color filters to get a higher resolution image on the same panels.
Just a thoughr for @hammerhead_gal @PimaxUSA @SweViver