Whats about this?
https://www.gearbest.com/pc-headset/pp_606555.html?vip=4441916&gclid=CjwKCAjwma3ZBRBwEiwA-CsblEpVcpHzZoQcepit-_gYKu4PbYyCkaBZ6gSzzFNNy904ljsaOEoD8RoCs0IQAvD_BwE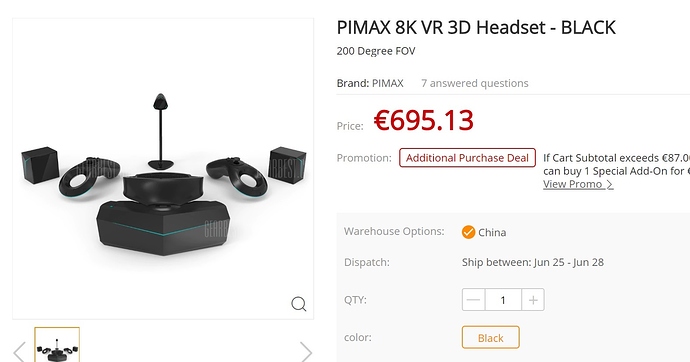 Not possible. The controllers don't even exist yet.
Yeah, I wouldn't be astonished if Pimax told hem it would be available by then… well, Gearbest will be taught the waiting game too…
This has been on gearbest for a year, well before the Kickstarter. No doubt that dispatch date is from something automated based off previously assumed/estimated ship dates.
That subject already started 1 day ago.


http://community.openmr.ai/t/pimax-8k-for-sale-700-euro/6512?u=george
Do the basestations come with mounts?
Definitely worth the price with the infamous stand in the background
Account just created to post this picture. User is not a real fan. Just trolling IMO.
Please close this thread. Other thread (also posted in this thread ) is still active.