Seems Guy Godin is adding VD to all sorts of OpenXR headsets. But when asked if he was considering Pimax…we'll see for yourself.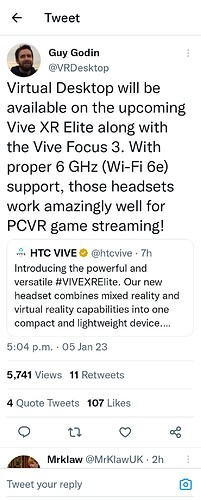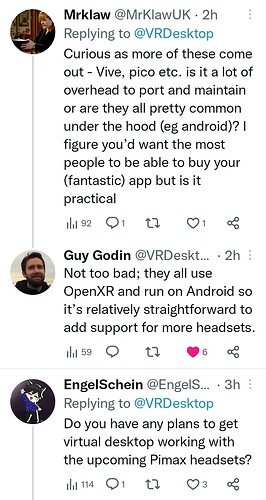 https://twitter.com/VRDesktop/status/1611132228767207425?t=ux9MqWIHUffUY2TPmBkm3Q&s=19
Shocked that this isn't higher on the priority list. VD should be a launch application for Crystal . I can think of no better use case for those 42PPD lenses.
Maybe they should ask @mbucchia for assistance