Took a long time to get one, it turned up within the youtube comments of the wide FOV lens video: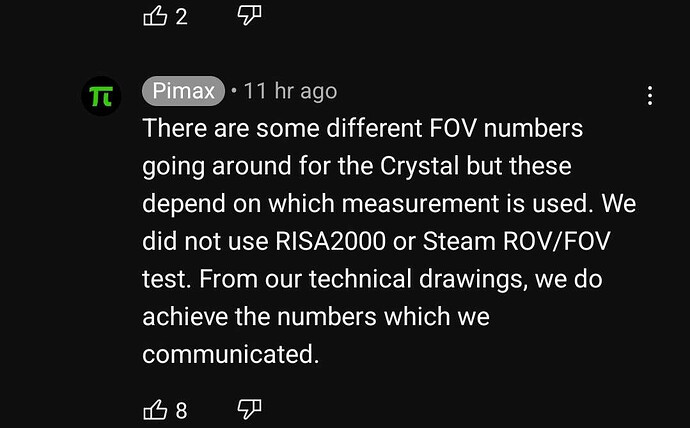 So seems like they aren't denying the 103 horizontal and vertical numbers from Risa2000 or TestHMD etc but Pimax calculate their FOV in a different way which results in 125 horizontal.
I am glad we finally got some response. I'd like to get more information on how Pimax calculates FOV and why they choose to do it this way, along with whether it's common practice. It doesn't seem to match up with the rendered FOV vs advertised FOV that we see from other companies.
Anyway, personally I'm happy with 103 horizontal and vertical. Perhaps Pimax could consider advertising their FOV in both ways? Like how speakers have peak and rms wattage ratings (obviously not the same thing but I mean that sometimes a single commonly advertised number can be presented in more than one way on a spec sheet, while the best version of it is used for advertising).