Dear Pimaxians:
Pimax will host a webinar with @Flight Simulation Association to discuss how to incorporate VR into your flight sim setup. Pimax offers 8K resolution and 200° FOV, aiming to create a truly immersive experience.
The FSA is an association of enthusiasts, pilots, and industry developers that provides all kinds of resources for getting started in flight simulation.
Register free at Join FSA Today!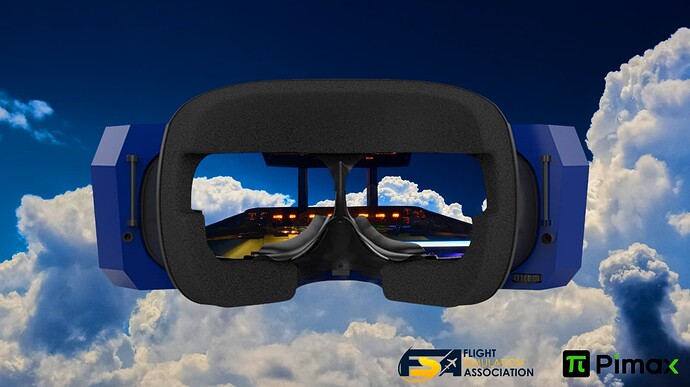 In this seminar, VR experts from Pimax will present an overview of VR in home simulation, including:
How VR changes the simulation experience.
Common issues with VR (motion sickness, interaction with hardware controls, etc.).
Hardware requirements.
Tips and tricks for integrating VR into simulators.
Presenters:
Martin Lammi , Pimax European Marketing Director .
VR YouTuber and a flight simulator enthusiast all the way back to the early days of Microsoft Flight Simulator 95. Martin is based in Sweden and has been working with Pimax since 2019 in media management, marketing, technical analysis, as well as software development. Over the years, his passion for Virtual Reality and flight simulation has given him a broad technical knowledge and deep insight of how VR immersion has taken advanced flight simulation to a whole new and ground-breaking level.
Robin Weng , Founder and President of Pimax.
Mr. Weng has been engaged in the research and development of virtual reality devices and software since 2005 and was one of the first VR R&D engineers in China. As one of the first domestic Chinese VR headset manufacturers, Pimax was founded in 2015 and has since set new standards for VR headset resolution. The launch of the Pimax 8K set a Kickstarter record, surpassing even the famous Oculus campaign!
Everyone who participates in the live session will receive a discount code redeemable on Pimax devices. Plus, we'll be giving away two VR headsets: a Pimax 8KX and Pimax Crystal!