Introduce the Portal and Crystal.
Portal is a revolutionary hybrid gaming console that can easily switch forms to fit different occasions from Standalone VR, PCVR, mobile gaming, etc.
The Pimax Crystal featuring the interchangeable lenses providing a groundbreaking pixel density of 42PPD, presenting ultimate visual display.
We thought you'd be happy to know that these 2 great devices will come in a bundle.
Don't miss this chance to bring them home!
Kickstarter - Pimax Portal - World's First Metaverse Entertainment System by Pimax 8K VR — Kickstarter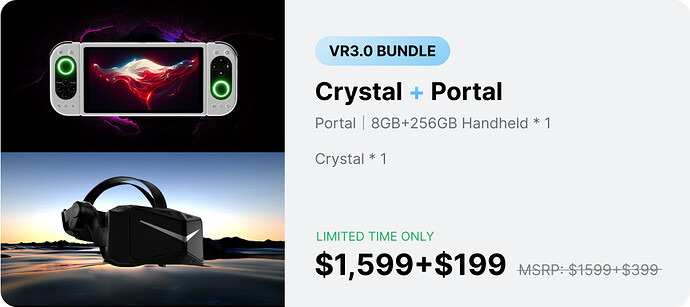 Regards,
Your Pimax Team.