Researching a closed loop system. What 2080ti + water block setup would you go for?
In your situation I would only buy a used 2080 Ti now, and wait for an EK waterblock for the new generation of cards to come out and invest in this. I've got an EK block on a Vega 64 and the GPU is around 37c or less at idle (using a huge 360mm radiator) and barely 52c max temps playing games, yet the performance gain is almost non existent to a loud air cooled setup.
New Nvidia 3000 series models are coming around Q2 2020. Once these launch, your card will be maybe around 18-25% slower and drop in value overnight. It's also possible, but unlikely, AMD might deliver with equal performance to 2020 Nvidia 3000 series cards at a cheaper price, but with inferior ray tracing support. So it's a waiting game…
If you can't possibly wait 6 months, I'd buy a used 1080 Ti FTW3 fan cooled model, as a temporary measure, or if you find a 'bargain' a 1080 Ti blower card like an Asus Turbo GTX 1080 Ti.
Everyone is aware this is the best value performance card, and as nice a 2080 Ti is, with only 6 months or so until launch, or at least an official announcement is made regarding 3000 series release date, I feel it's just not worth buying a new 2080 Ti and watercooling it.
Also be aware that spending a fortune on a 2080 Ti Rog Strix or so forth on a custom loop, won't make your VR experience much better than a 30% cheaper base model 2080 Ti that isn't watercooled.
If you look at modern cards like a 2080 Ti that differ from maybe $900 to $1700 for the same technology, the performance gap in VR is hardly there and all you're paying for is a quiet GPU with RGB or 3% faster clock speed. Personally, I'd save your money for now.
This is super helpful thanks!
My situation is challenging right now to say the least. I need a new PC that can do audio and film editing on top of gaming. I'm a music producer/composer and I have a sound treated control studio in my house for mixing. Im struggling to decide what to do, and may end up having to purchase a completely separate system for the audio side due to the loud cooling. Or just continuing to use my current system for audio mixing and get a separate system for VR and film edits
Throw in that I'm gonna burst waiting on the 3000 cards and I'm a bit lost on my move.
And realistically Q2 2020 means actually receiving it in about a year from now. I may take my chances with a used system off of Craigslist or EBay for VR, then sell and build a new one around the 3000 card(s) when they're finally out.
One possibility you might not have considered would be to place the PC outside your studio and use some extension cables for USB and video (and maybe a dual keyboard switch, etc.) You could probably omit water-cooling as well.
That would be completely silent and cheaper than a separate PC, even if you had to buy a second monitor, keyboard, and mouse.
that's a rough one but yes cheaper for sure. I'd probably have to cut a hole in the wall otherwise have cables running down my hallway. literally 5 USB, 8 XLR, mouse, keyboard, 2 HDMI, power, UPS. hard to wrap my head around how I'd do it and still have it look nice. Not to mention I'm going for the 8kX and cable length will be an issue
Depending on your USB bandwidth needs, you might be able to run 1 high-quality USB cable to a hub, taking care of USB, keyboard, and mouse. No need to run power and UPS cords, just keep those by the PC.
Another option would be extended cables and a PC cart, which is wheeled outside the studio for sound editing only. Just run the cables under the door. It would be less convenient, but you might want to at least consider it.
A wireless mouse and keyboard might be an option, depending on local RF propagation and interference. Also, if the PC is on a cart, you could move it as close to your VR area as possible.
yoooo I like this idea a lot actually. would also be nice to roll my PC in the living room every now and then for gaming.
if your rig supports thunderbolt 3 you should be able to support pretty much all of your needs over a single cable to a good hub… if you need any significant distance though you'd probably need an optical cable and then it starts getting pricey.
If you decide to buy a new, (or used although i'm not sure how much there is to save yet) GPU and still want to put the beast on water please check that there exists a block for your target card before throwing money at it. EKWB and others like Alpha Cool should be able to tell you what their blocks will match on their homepages.
Thanks and yes to thunderbolt I'm most likely going with and Aorus Master or Pro.
I am not sure what are the exact requirements of the audio processing, but my anecdotal experience with my system (GTX 1080Ti + Ryzen 5 2600X) is that if I do not do anything taxing (i.e. compilation, computation, etc). the GPU runs on passive cooling only as well as a PSU, and the CPU cooler runs very quiet to the point that I hear more my LCD switching power supply over my PC, and I am running only fan coolers, no water.
For sure, when I start the game the fans are loud.
I guess with the Ryzen 3000 series you can build pretty good system, for the GPU I would agree with @Navi_8K and buy the cheapest (e.g. used) GPU (either GTX 1080Ti or some used RTX) and wait for the next gen from Nvidia.
Only thing is, I'm going with the 8kX. RTX 2080 is the lowest I can go right?
Or maybe RTX 2070 Super, but honestly, I do not know. Depends on what do you want to do in VR and at which res/detail level. You can configure most of the games in a way they will bring even RTX 2080 Ti to the knees and vice-versa.
With 8k-X however, you have an option to use the scaler (so basically make it run at the same perf. requirements as 5k+) until you get the better cards. What do you use now for your 5k+?
Haha I don't!
I sold my 5k+ for $575 in June

I have yet to play VR in a home setting, EVER. Which is why I'm impatient at this point.
And yes you're right about just going lighter on graphics settings. I'm thinking maybe go with something like this to hold me over:
https://losangeles.craigslist.org/lac/sys/d/los-angeles-i7-9700k-49ghz-16gb-ddr4/7005044445.html
Then sell it when it's time to build the Nvidia 3000 machine, on a wheelable cart
The config looks good, the price is suspiciously low, I would be curious what is the catch.
Depending on how confident you are in your PC building skills, you could try something like the MonsterLabo fanless case.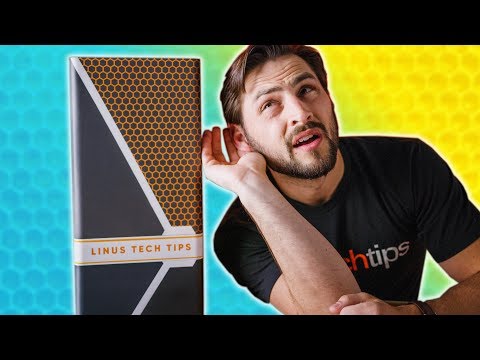 It really depends on the games and quality settings you wish to use. Personally, I wouldn't recommend anything less than an RTX 2080 for the 8KX. I have a factory-overclocked MSI 2080, which is roughly equivalent to a 2080 Super. It works well for Elite D using fairly high graphics settings and I like it a lot, but it can be moderately loud.
Here's a link: