Steam Deck
The Steam Deck is a handheld gaming computer developed by Valve. Released on February 25, 2022, the Steam Deck can be played as a handheld or connected to a monitor in the same manner as the Nintendo Switch It is an x86-64-v3 device with integrated gaming inputs designed to play the full Steam library, including Windows PC games via the Linux Proton compatibility layer.
Anyone among you recently received or intending to place an order?
What do you think are the advantages of the handheld?
Do you think handhelds are helpful for VR games?
In addition, according to various sources, Steam Deck may have VR support or applications.
Valve answered towards the VR support question listed on the FAQ.
"Technically it's possible. We've seen people jury rig it, but we didn't design and optimize Steam Deck for VR."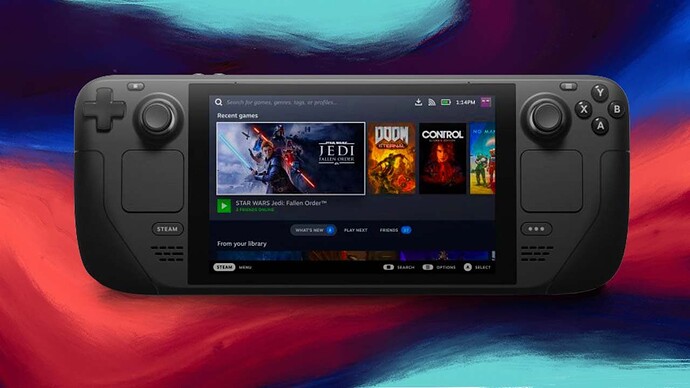 Share your thoughts in the comment section.
Regards.