Thanks to everyone for the interest in this. Please do read the commentary on the YouTube page - there is an index and some errata there. Also, in the interest of staying on topic within segments of the video, some details are introduced early on, then elaborated upon in a different context later.
So feel free skip around if your brain starts melting like mine does at times, but stay tuned.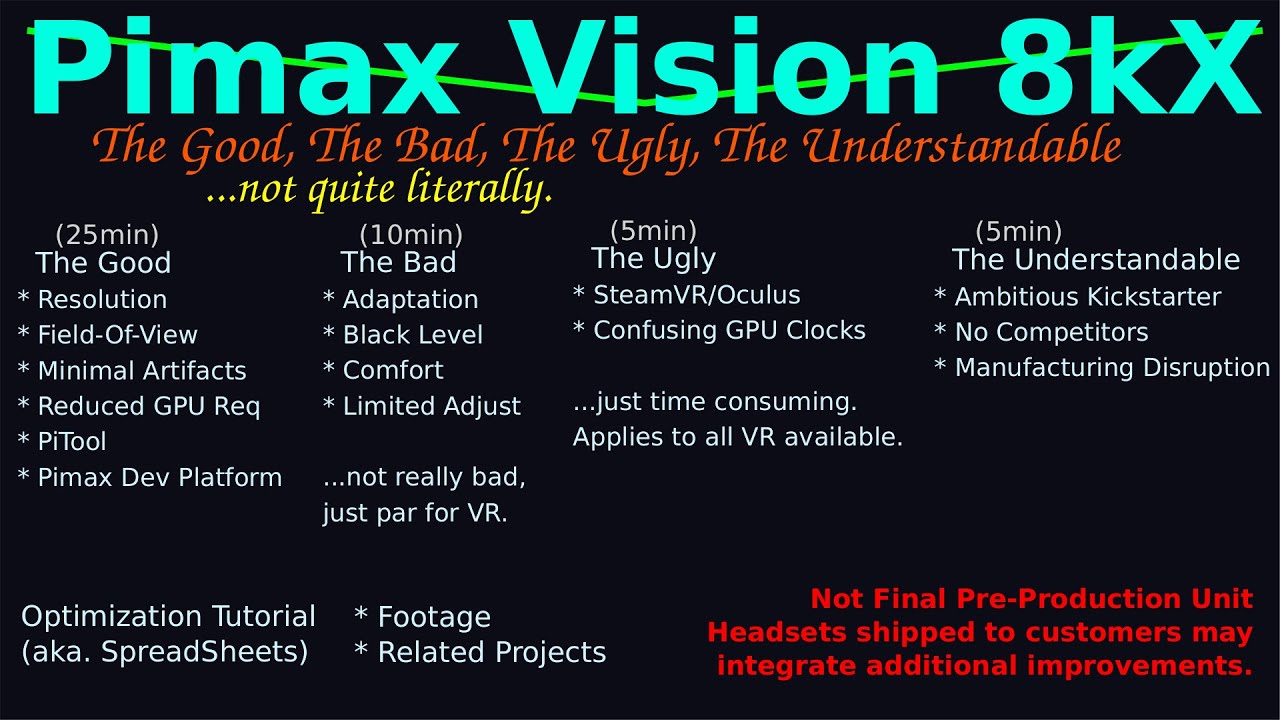 Point-by-Point Demo of (not-final) Pimax Vision 8kX - YouTube
By the way, this video was made a little more difficult by a large number of technical issues (and admittedly lots of outtakes) in production. I hope I don't complain too much about SteamVR on screen, and very much appreciate everyone's patience.

_
https://store.pimaxvr.com/shop/product/pimax-vision-8k-x-384
The Good (25min), The Bad* (10min), The Ugly* (5min), The Understandable (5min).
Tutorial on optimized resolution settings.
Footage and commentary.
Minor stuff.
About the author, and (mostly related) projects.
Of course 'the good, the bad, the ugly' is not meant to be taken literally, but this is 'unbiased'.
At the end of the day, the Pimax Vision 8kX has roughly the same shape as older Pimax headsets, but with substantial display upgrades and a few new accessories. Most significantly, the combination of resolution nearing typical human vision and FOV provides close to the functionality that VR should be.
See 1:35:03 for a mention of the optical alignment sensitivity .
A huge thanks to the Pimax community for their ongoing enthusasism and feedback. In particular, it has been amazing to see so many people are actually interested enough to read long, detailed analyses of VR hardware and software.
Typical VR App Startup with extendedInterface - Elite Dangerous (Also applies to DCS World.)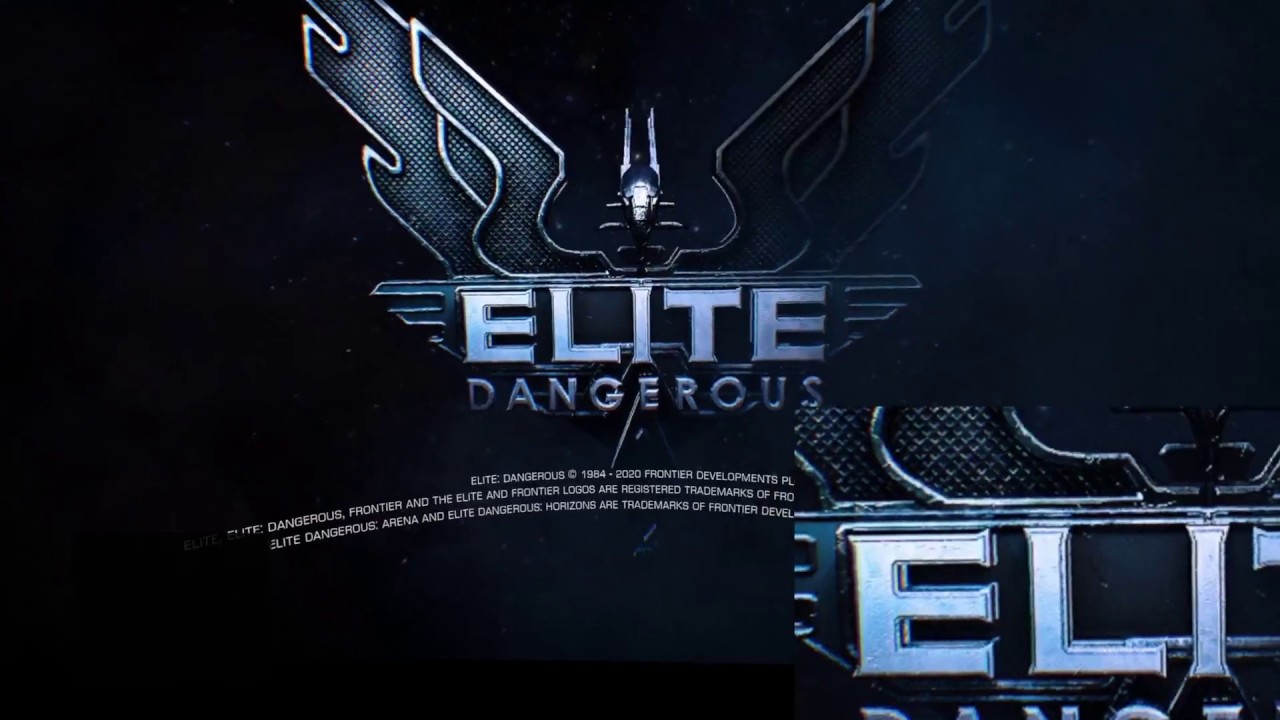 https://community.openmr.ai/t/pitool-steamvr-application-resolution-spreadsheets-project-extendedinterface/25414
https://community.openmr.ai/t/virtualdesktop-vrtoolbox-ovrdrop-bigscreen-results-with-pimax-vision-8kx/25505
https://community.openmr.ai/t/findings-optimized-1-5x-total-sr-75hz-dcs-world-elite-dangerous-pimax-vision-8kx-8k-upscaled-5k/25893
https://community.openmr.ai/t/pavlovvr-on-pimax-vision-8kx/26227
https://community.openmr.ai/t/steamvr-blur-filter-observations-and-speculation/25925
https://community.openmr.ai/t/does-anyone-else-care-portable-workstation-hardware-to-consider-for-pimax-vision-8kx/26109
https://community.openmr.ai/t/man-yells-at-cloud/25797
https://community.openmr.ai/t/video-through-the-lenses-pimax-8k-x-vs-valve-index-vs-odyssey-in-virtual-desktop/25912
https://community.openmr.ai/t/virtual-desktop-through-the-lens-comparison-pimax-8kx-vs-valve-index/25904
00:00
Intro
2:57
The Good
30:03
The 'Bad'
38:31
The 'Ugly'
50:17
The Understandable
55:32
Tutorial
1:03:29
Footage
1:37:34
Minor
1:46:34
Author
Errata
Commentary on refresh rate might be misunderstood to suggest 60Hz is adequate for typical VR applications like PavlovVR. Actually, 60Hz tends to work well for flight sim and Virtual Desktop type apps - 75Hz is indeed significantly more preferable for roomscale. The intended message is that higher framerates not currently available in high resolution mode (ie. 90Hz) are not strictly necessary.
Field of View is approximately the same as 5k+. Exact measurements have not been done to rule out small differences.
Valve Index does have a combination of both refresh rate and resolution some dedicated roomscale users may prefer if field of view does not concern them. That said, I continue to expect this accounts for a minority of those who prefer that headset…
Incorrect mouse cursor position can be a problem with SteamVR's desktop views. It can be hard to find a balance of mouse cursor, trails, and such, that works well across both better established Virtual Desktop apps, and SteamVR's built-in solutions.
What is often referred to as screen-door-effect may in fact be two distinct effects. Pixelation - which results in jagged edges. Space between pixels - which results in black grid lines. In some situations, the 8kX does not visibly show either effect at all. In all situations, the 8kX does NOT show black grid lines.