Piplay Installation and Using Instructions
(If you have any problem, please add Pimax support's skype: support@pimaxvr.com or our E-mail: support@pimaxvr.com We will answer your question as soon as possible. )
1.Installation Environment Instructions
2.Piplay Downloading Instructions;
3.PC Connection Instructions;
4.Installation Instructions;
5.Piplay Using Instructions
6.Piplay Update Instructions
7.Piplay FAQ
8.Other
Dear Pimax users:
Thank you for choosing our Pimax 4K VR glasses. We wish u can interested in playing Pimax…
My system is Windows 7 Ultimate SP1 (win8,win8.1 pro, win10 pro's installation introduction is close to win7 introduction). My PC have already installed the Anti-virus software. But I suggest u to close the Anti-virus software first before u install Piplay.
**
1. Installation Environment Instructions
**
Requirements:
1.1
PC requirements:
Pimax support desktop computer and high-performance laptop with discrete graphics. If you have more than 1 monitors, we suggest you, just use the main monitor when you are using Pimax.
1.2
Graphics requirements:
NVIDIA card's users:
Extend mode:
358.00–supported by the newest drives
Direct mode
The newest version's drives can support the games on Steam by Direct mode.
1.3
System requirements:
We support Over Windows7 SP1 (include win7) 64 bit OS, we don't support 32 bit system.
Attention: If your PC has integrated graphics (desktop and laptop), maybe you can't use the Direct mode if you haven't close the integrated graphics at all, please try to disable the Integratedl Graphics on the Mainbooard and use the discrete graphics only.
1.4
Other requirements:
Please check your PC if you have already installed some runtimes such as DirecX11, Visual C++ 2008 and so on.
We suggest you to install "3D games runtime collection", "DirecX tools", "Microsoft usual collection" if you are the first time to use VR Glasses.
Windows 7 Ultimate SP1 user need to install a patch named KB2670838.
Windows 7 Ultimate user can upgrade to Windows 7 Ultimate SP1 after you install a patch named KB976932.
1.5
Welcome to visit our Pimax 4K VR BBS and share your ideas.
URL: http://community.openmr.ai
**
2. Piplay Downloading Instructions;
**
International released Piplay version: http://community.openmr.ai/t/release-piplay-download/17
**
This is our website: http://en.pimaxvr.com

3. PC Connection Instructions
3.1
Connect Pimax 4K VR
If u download Piplay, please put your Pimax's HDMI cable and USB cable into your Discrete Graphics. Piplay will connect your Pimax by itself in Extend Mode.


3.2
Please check your resolution and make user it is in Extend mode

4. Piplay Installation Instructions
We support Win7 SP1, Win8, Win8.1, Win10(64) bit, please check you PC before you install Piplay.
4.1
Run as administrator.


4.2
Select your language.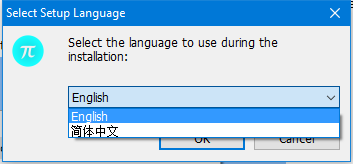 4.3
Select I accept the agreement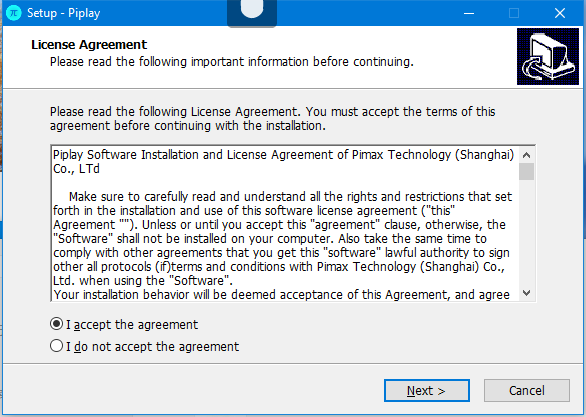 4.4
Select your destination location.

4.5
Select Start Menu Folder.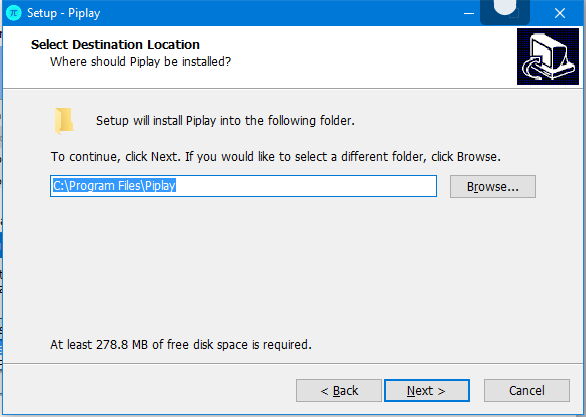 4.6
Select Additional Tasks.

4.7
Install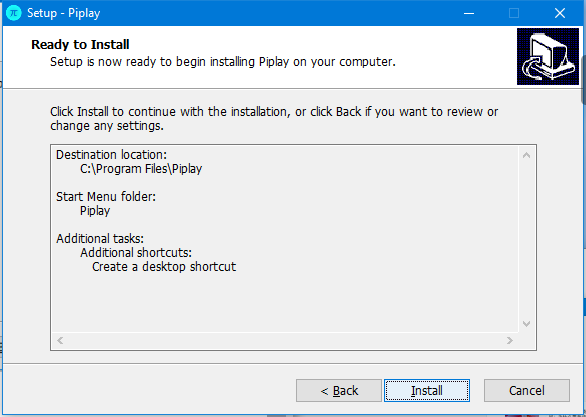 4.8
Installing…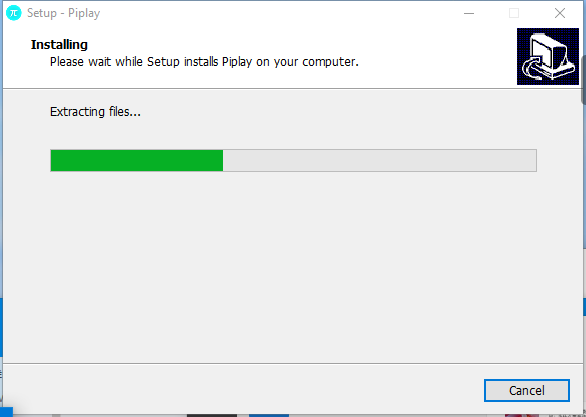 4.9
Installing…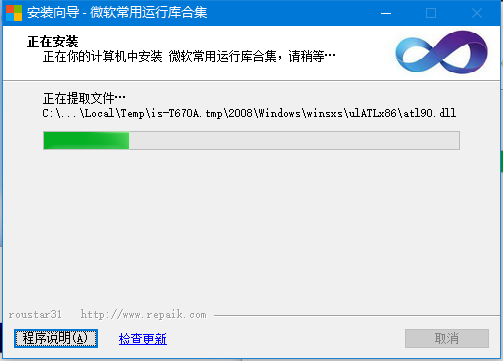 4.10
Installing K-lite Codec Pack

4.11
Completing the Piplay Setup Wizard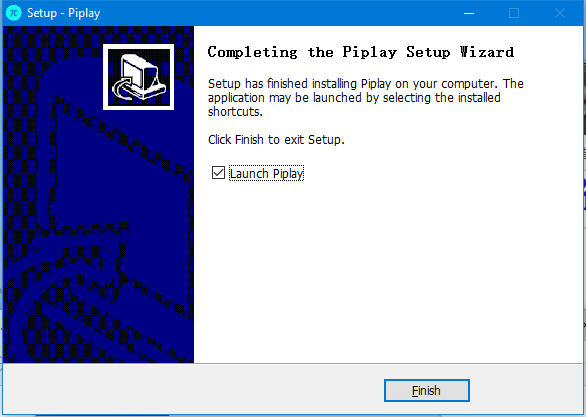 4.12
If your PC don' t have JAVA, Piplay will install it first time.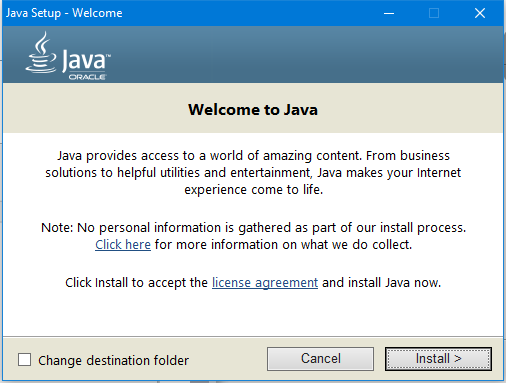 After u installed java, maybe your system will lack of some Runtime Libraries and u can't use the Piplay. Please use Microsoft common runtime to fix it.
5.Piplay Using Instructions
5.1
There are some function in Piplay include "Connection", "Games", "Videos and pictures", "Downloaded content" and "Contact us". We can really easy to download some games, videos and pictures in Piplay.
5.2
Piplay modal interface introduction
a.Piplay mode choosing interface
Setting
IPD adjustment: Adjust your IPD and make it clear.
Movie mode: Cold-toned, gyroscopes are closed, it is good for watching normal movies.
360 Movie mode: Cold-toned, gyroscopes are opened, is good for watching overall view movies.
Introductions: User guide.

b. Piplay Small icon mode choosing interface
Mode:Extend mode,Direct mode
Open main Interface: Open the main Interface
Exit: Exit Piplay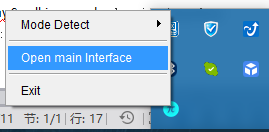 5.4
a.Example:Open Extend mode games
Download an Extend mode game. Choose your destination and save it.

b.Please check your Pimax if it is on Extend mode

c.When you complete downloading, the button will change to OPEN. You can click it to play your games now!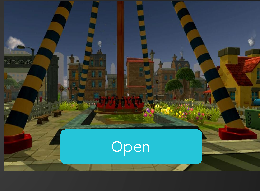 d.Attention:
i:When you open some games(such as CHILLING SPACE), it will pop-up a window, U need to choose "OPEN" in your VR GLASSES, or press ENTER to open it.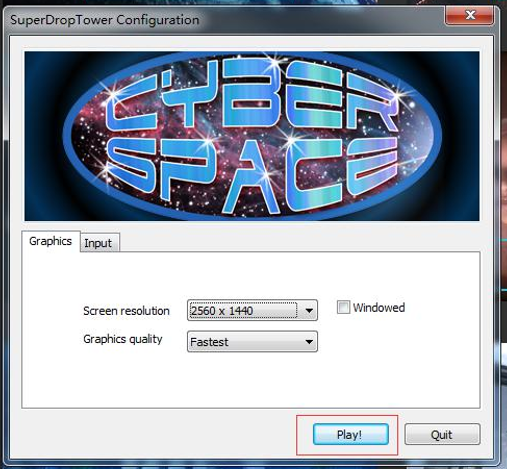 ii:Some games will open Vertical Sync by it self(U can see some wave on your screen), press button:V to close it(Such as Titans of space).
iii.Keyboard Shortcuts
Shift+ Win+ Left(Right): You can switch your screen to the other screen quickly.
Alt+ Enter: Full screen
iiii.Maybe you can't see all of your game in Pimax when your resolution is very high. Press ALT+Tab to switch it, and drag it into your Pimax, and click maximize.
5.5 Example:Open Direct mode games
We have 2 version of Direct mode now:
: Old version's Direct mode
: Steam Direction mode.
Nowadays, we support:
Nvidia card user:
Over 362.00 version's drives can use Steam's Direct mode games.
Over 358.00–362.00 version's drives can use Steam's Direct mode and old version Direct mode games
AMD card user:
You can use the Direct mode games on Steam and old version's Direct mode by the newest drives.
a. Download a Direct game from Piplay.
b.Please Check if your Pimax is on Direct mode.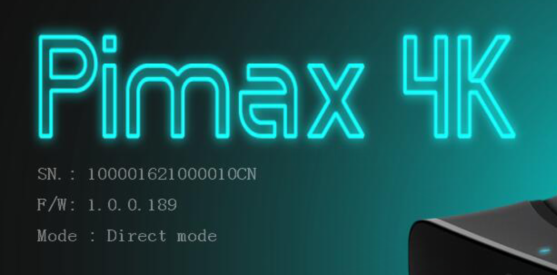 c.Please check your situation about the new/old version's connection.
d.When you complete downloading, the button will change to OPEN. You can click it to play your games now!
e. Download and install Steam. Open Steam, and then, have fun!
f. Attention: Some Direct mode games(such as Bullet time) in Piplay need to install SteamVR first.
5.6
Pimax mode
New PiPlay version has Pimax mode!
Direct mode: Support AMD, non 10 sense's video card.
Extend mode: Support Laptop or some PC which is not fast enough.
Pimax mode: Support 10 sense's video card with steam.
5.7
Other functions introduction:
a.You can contact us if you have any problem, we will answer your question as soon as possible.

b. If you have some fantastic things will share to your friend, please tell us if you want. Maybe we will upload to Piplay, everybody can play them in Piplay!
6. Piplay Update Instructions
You can update your Piplay and firmware.
Choose settings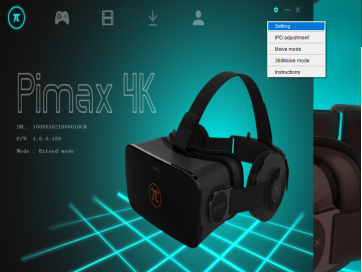 Choose Update settings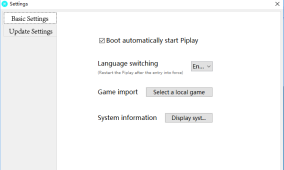 And then you can update your Piplay or firmware.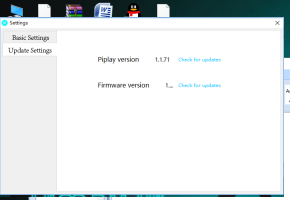 7.Piplay
Install FAQ
Question: 1 Where's my Pimax?
Reasons:
a. Have not connect to the independent video card's HDMI.
b. AMD video card drives version is too low.
c. Maybe you have more than 1 os systems, or your Piplay is killed by Anti-virus software.
d.Video card's type is too low to install the Piplay.
e.If you can't solve your problem yet, maybe your PC is lack of some operating component.
Solutions:
a.Please connect your Pimax's HDMI cable into the independent video card.
b.Please update your AMD drives to the newest version if you are using the AMD video card.
c.Please close the Anti-virus software, re-install Piplay to C Local Disk.
d.Change a new video card.
e.Fix your windows, or re-install your windows.
8.Other
8.1
How to install and use Steam's Direct mode?
a. You can download Steam from here: Steam, The Ultimate Online Game Platform

b.Install Steam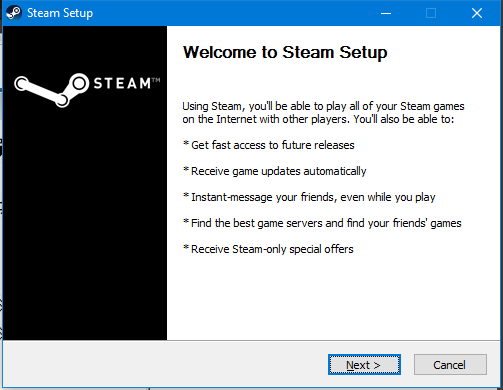 c.Create or login your account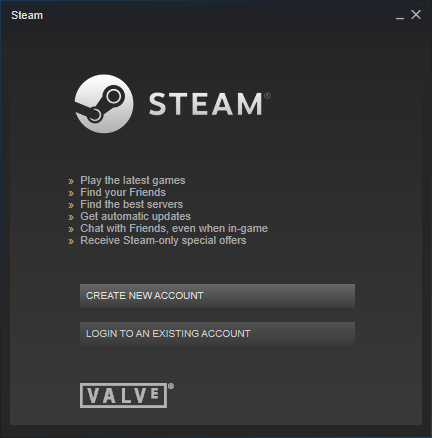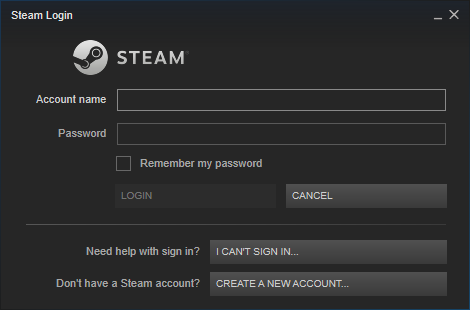 d.Download SteamVR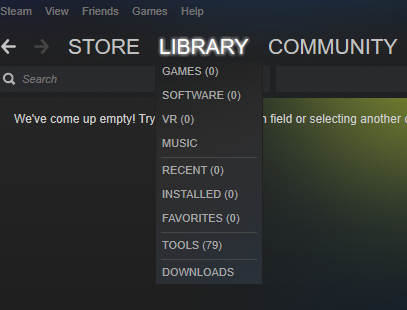 e.Change to Direct mode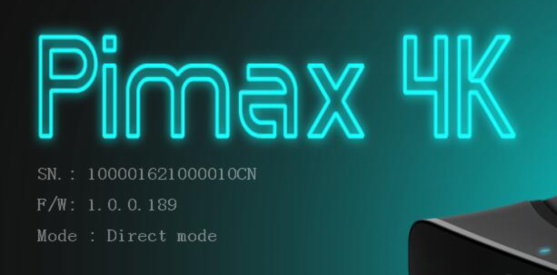 f.Open SteamVR. If you are the first time to use it, you need to click "Run room setup"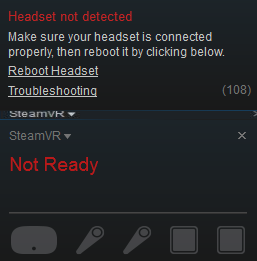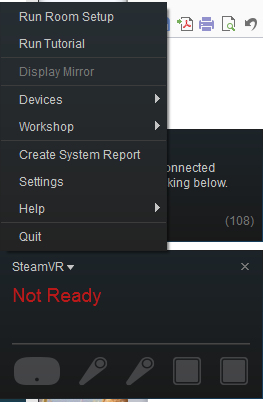 g. Steam VR Setting:
h.Finish!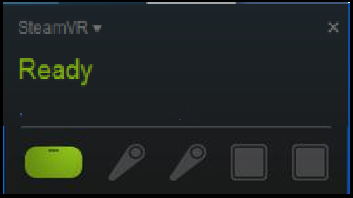 i.Enjoy it!