Just wondering if it is a good idea to offer a new Pimax OLED Edition for customers this year.
With the current offerings; i would only do this if its a 4k oled. Or dual qhd oled screen style like rift/vive setup (but with the better res) knoppin(sp?) apparently has something like that for good price.
If I was able to get one for a good price, I would be interested in buying one.
The fact that it 2k and not 4k would not bother me.
Cheers, Luke
I would not buy it if it's 2k, but I'm sure there's a market for it, like LukeB just says.
If you have 4k OLED panels though, you'd have like the ultimate VR panel. So yeah, like Heliosurge suggests, it might be best to wait for that.
If you can find a supplier for 4K OLD
YES PLEASE release an OLED version!!!
I WILL BUY 5 UNITS TO SUPPORT YOU GUYS!
Thanks
Somehow I doubt this, cause you lied to get others to buy the E3 so you didnt have to buy it yourself
Either way, they currently can't find a supplier since there is none. All our hope is on Samsung with their Note 8 screens at the moment.
@Sjef Hey I actually have an bank account just for VR. Thats how crazy I am about the stuff. Ive been disappointed with all my purchases so far and will keep waving a big stick untill they offer a true 4K version
@Sjef Im on the exact same page as you with whats available BUT what we see and hear in the media is only a small fraction of whats going on behind the scenes. With all the VR OLED screens prototypes being offered it only takes a company like Pimax to place a reasonable size order
@anon23564932
Have you tried the BOE VR displays?
Watch the end of this video for VR displays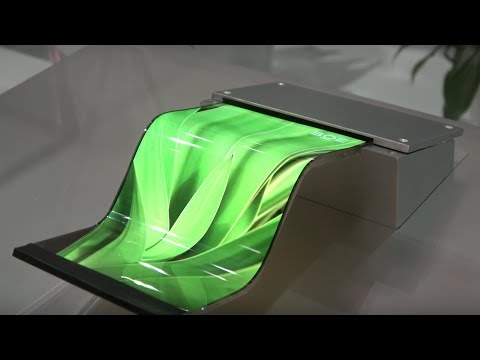 I'd be happy with dual knoppin(?) 2.5k oled
They're not ready yet, Kopin is aiming for the end of this year:
"This OLED deposition line is expected to be ready for volume production by the end of 2017, enabling Kopin to meet the near-term customer demand for its consumer OLED micro-displays"
BTW, you're talking about 2.5k, but these screens are actually 2k*2k per eye, so effectively 4k total.
And this will even take (way) longer. BOE VR is going to build a factory together with Kopin. The factory should be ready in 2 years (!) after which mass production of these screens can start (see link above)
"our expectation that the new facility will be built on a 20 acres parcel of land in Kunming, Yunnan Province, China;our belief that the facility will be the world's largest OLED on Si manufacturing center; our expectation that the facility will be completed within two years;"
I'm betting/hoping Samsung is going to be ready in 2-3 months for mass production of 4k OLED, so just before Kopin. Either way, we're looking at end of 2017/beginning 2018 for 4k OLED VR. Then Pimax just needs to put 2 of these panels in their Pimax 8K+ and we're ready for some serious VR

BTW, remember that Samsung is working on an 11k OLED panel, they said a prototype should be ready in februari 2018, so that's pretty soon already too !
But really, I think the biggest step forward is 4k OLED. Once that is out, we have 'good VR', improvements after that are minor increments in my opinion.
Awe doh! I see also i mixed the spelling kopin with the linux distro lol
I think even the LG mobile 21:9 display could be a good move 3440x1440
I posted this topic on the Korean vr community "VR ¸Å´Ï¾Ç : ³×À̹ö Ä«Æä". Voting on this topic will be held for 4 days.
So far, 11 are good and 5 are bad.
Let's look at the results.
Can you please confirm your question
Do you mean make OLED 2K BE model available this year?
OR
Do you mean make NEW Pimax 4K OLED available this year?
OR
Are you talking about the 8K 200 FOV model?
Thanks
While we are working on the next-gen Pimax headset, we are thinking about to replace the customized display with OLED to offer an additional edition, the resolution may not be as good as the 8K model, but will be better than 2.5K.
@anon23564932 Thanks for the reply
To help us give you better feedback to your question Please confirm
You are planning to release a model with 2 x 2.5K OLED screens first. Same as your new 8K design but with 2x OLED displays?
Thanks
personally I prefer 2.5k per screen oled rather than 4k per screen lcd.
I prefer to have an image without latency and bright even with a sde more present.
The media will not make a good publicity of the mask pimax 8k if it's not an oled screen.
2,5k oled > 4k lcd for VR
When I read the tests of pimax 4k, the negative points are always lcd screen.
Selected oled even if sde will be a little more present
If there is almost no SDE. I'll get it for sure.
@okok95 I bought the Pimax for no SDE that's why I want to return my BE for the normal Pimax 4k.
It's a great idea but you need to improve the optical bloc too.
Use better lenses, the ones i have in the homido are perfectly clear on all directions.
Allow focus and ipd hardware setting.
In my opinion most people would be happy If you just release a Pimax 4K CV2 with OLED 4K 60HZ and displayport 1.4
If you make your 8K model with only 2 X 2.5K Screen the FOV will be too big for low resolution!! 200 degree FOV Is too much
People are interested in your products because we don't want SDE
If you make 2 X 2.5K model you need to lower the FOV to about 140/150 degrees
8K Model (2 X 4K screen) should have 200 degree FOV
And display Port 1.4 on all your next products PLEASE!!!
3Glasses S1 has Display port 1.4 Connection
Please keep us updated with your progress
Thankyou!