Dear community,
Pimax Day event is being activated through 3.22-3.28 PT at Pimax Official Website. Go Pimax for 8K X with Higer refresh rate & Audio quality.
Date : 25th March 2021
Time : 2PM EST
LiveStream : Pimax Official Youtube Channel
For the event, we will reveal the latest progress of our product and software, including the 90Hz , controller , Pimax Experience and etc.
Please stay tuned!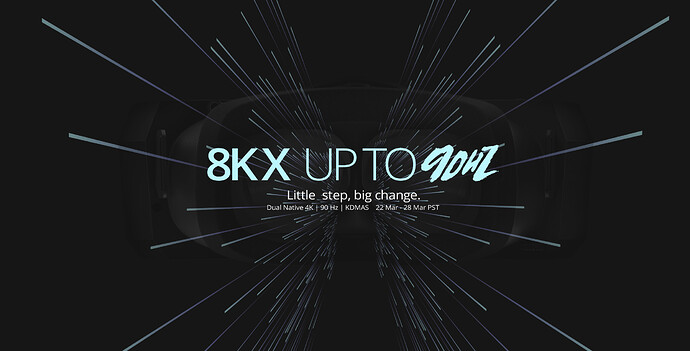 Sincerely,
Your Pimax Team.