Horizontal lines appear on the right eye panel. Here is a link to a SIX video playlist showing the issue from different angles -
(Playlist of 6 short videos showing the issue)
[- YouTube]
The first video has the clearest view of the issue. I am also attaching a png I created to give a better understanding of what the lines look like when actually using the headset (not through camera)
This issue can't be seen in all games or even in all scenes in a game where it appears. It very much depends on which colors are being used. For example in the videos I submitted you can see the issue when looking at the ground clearly but the sky's color makes it hard to see when looking up.
When using the headset it is very very noticeable and impossible to ignore.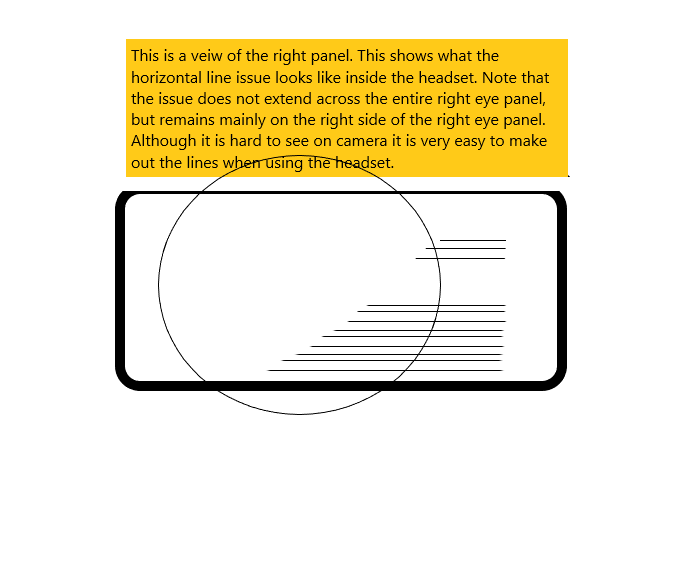 Please note you can see the issue through the lens clearly in first video of the above linked playlist.