Just found this YouTube video where Nathie shows off the hand tracking module.
Does that mean it's close to release?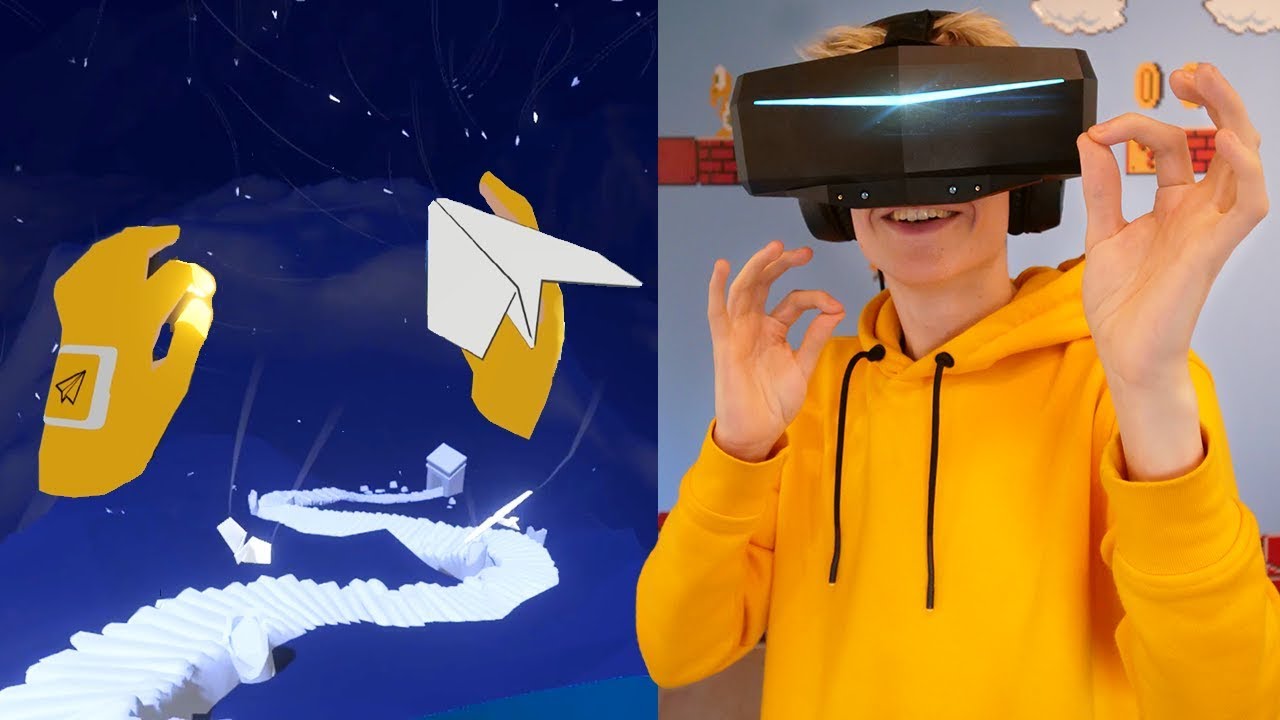 Good question as it's been in play since beginning of m1 testing.
@PimaxUSA mentioned something about not wanting to release it without there being enough content ready. Guess that might be the only thing holding it back…?
EDIT: As @thearbiter117 pointed out below, Kevin was talking about the eye tracking module.
Seems solid in all the videos I've seen so far…
Considering it can be used to simulate vive wands & such doesn't really make sense tbh.
On top of that they have sent a minimum of 2 youtubers outside the test group Hand Tracking Modules.
However one youtuber they made the mistake of sending him version 1 Hand tracking module that needed to be screwed on where as the production version clips on(snaps on).
Resulting in a bad review.
Gaming support is very limited at the moment, I'd also say controllers like knuckles will be preferable in most situations.
Holo lens showcased a midi keyboard simulation in their demo, among many other use cases for hand tracking.
Would love to have the module if there's a virtual keyboard.(haptic feedback?)
It'd be great if it could be combined with the logitech keyboard prototype.

I'm getting sick of marking my keys braile like.
Tested leap motion way back at the Berlin meetup and it worked flawless!
How should there be already enough content, if we can't develop it? I'd love to get my hands on it to create something with my Pimax.
Money well spent right there (I pre-ordered the module)…
as long as they wait for direct content to be available no one will bother much time into it due the hardware being abscent to dev 4. There is enough out there to release as they have shipped freebies out to show case it to the public.
Pretty sure that statement was actually about the eye tracking. Because apparently thats ready too. Seriously we have 2 modules that have been done for months, i want some official info on these
You're absolutely right. My bad.
Even though that was said specifically about the eye tracking I would guess that you are probably right about the hand tracking being in a similar position.
If they think that about the eye tracking, they likely have similar feelings about releasing the hand tracking with little content.
Well, maybe they are being too particular about the "content". VaM has quite a large following and many users are jumping at getting the Leap Motion device now that it's supported. Funny quote from meshedvr - VaM's author, after support became available:
"Hmmm…Amazon Leap Motion rank in computers & accessories December 7th last year - 7515. 2 days ago - 1523. Right now - 1045. Maybe I should have contacted Leap about this although there is no way they would officially condone this sort of use.
"
Content? I don't want to play every game with hand tracking, that's crazy. I want to play one or two actual supported titles, and that's worth
Flight Inside Flight Simulator is in my top list
I agree, my decision to order the hand tracking was based on WSS having it it, now that VaM is getting it too i'm just extra happy.
All the other "normal" uses of leap motion are just nice bonuses to me
That order data from amazon is pretty funny. Maybe leap motion should try and support them (unofficially if they dont want to look like pervs
)