Contents
Review
I just get my 5k+ and this is my review and my test (english is not my language, don't be serious about wrong grammar).
In my opinion, not different too much from oculus go or any mixed reality headset (feel same).
You can see black dot pixel whole the display easily until you focus on the game.
Check more here.
https://community.openmr.ai/t/dots-on-the-5k-screen/8730
Maybe difficult o see for someone.
When I turn my head, I will see more bigger line like the second image (still not sure that because my pc is low spec or not)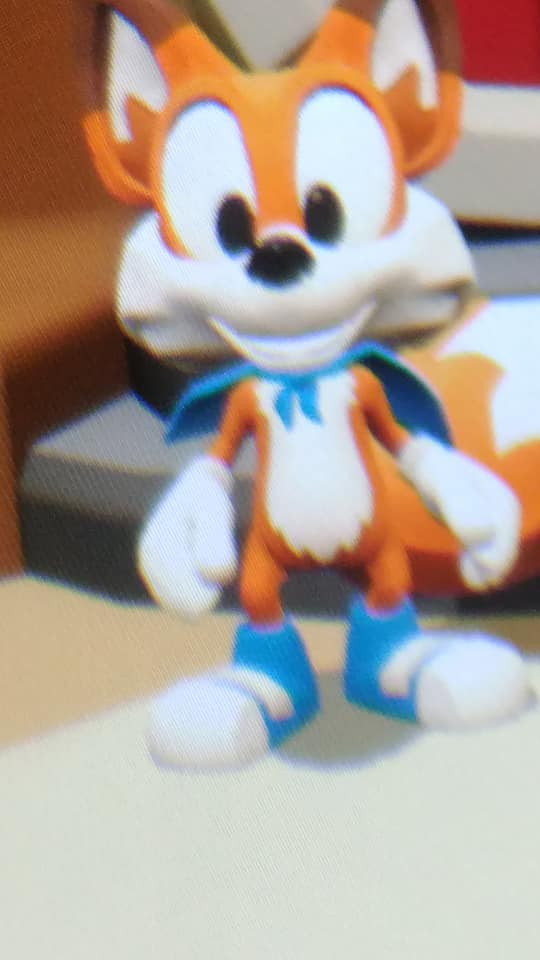 Edit : when I test to look around without turning head, I think this is normal SDE which be bigger or easily by some color bg.
About clarity of image, I feel that not different from samsung odyssey or vive pro too much (test by "Arcangel"), but never compare about text reading.
Although the image has more clarity, but you can see the black dot easier than other headset, so I not recommend for using to watch the porn movie, other headset such as oculus go, mixed reality is enough or you should go to 8k instead (in my opinion).
Black level like a black + fog around, I try "FORM" and feeling like that (will test more after found that this game is not black enough).

Brightness, I am prefer pimax than original vive, samsung and vive pro, not have to use night mode (but I test, it look pimax can't use the night mode in steamvr). I feel better for lucky tale.

Color fade on steamvr home, but feel same in the game, except some game look strange such as "Dungeon Brew Master" (after start game and check in monitor , this is normal).

When I test odyssey, if there are some light around the lenses, you can see the light flare at the middle while no that problem in pimax and so good.

Edge distorion, I am still not familiar with the headset, if I play action game such as "lucky tale" I don't notice about it too much, but I try "fruit ninja" for the first time, I can see some blurry image behide the lenses at the edge. It feeling like you are looking the image behide "the hot wave" on the road or dessert. But this is different from first "StarVR", that effect is easier to see in starvr and very annoying.
I am not sure that this will be solved by eye tracking because it may be image which be blurry by the lenses more than wrong proportion. Adjust correct IPD may be better for this issue.
There is some distortion in vertical movement, you can see warping when you look from top to the bottom (test by castle of fruit ninja). May this can solve by eye tracking.
Inner distortion, I try to adjust the maximum IPD and found that there is some space between lenses, when I use bobo vr z4 (cardboard), you can see the image by this hole by different eye and so you can see some distortion at the edge (because it is low fov headset). But if you can see image by this hole, you will see the distion at the center instead because it has bigger fov.

After I adjust the maximum IPD, I try to close one eye and other eye still can be see this inner of other lenses, so try to use your finger to insert between space and nose for blocking image in opposite lenses (not sure because I still not found inner distion too much, but see sometimes).
9.Slowly redering of object, maybe I am using the low spec of pc (gtx 1070 + amd fx 8350), I found that objects at the edge are rendered slowly. So I can see some object which just be appeared or disappeared at the edge (test by fruit ninja).
Edit : This is caused when you not tick parallel projection, other game such as battlezone has wrong distortion.
Fov
I still not be wow so much when I test Arcangel and feel not much different from odyssey, but feel better for looking a lot of objects in once times.
Whale in theBlu make more impressive when you can see it from the head to the tail (look more big when you can see it in the whole size).
Test with fruit ninja.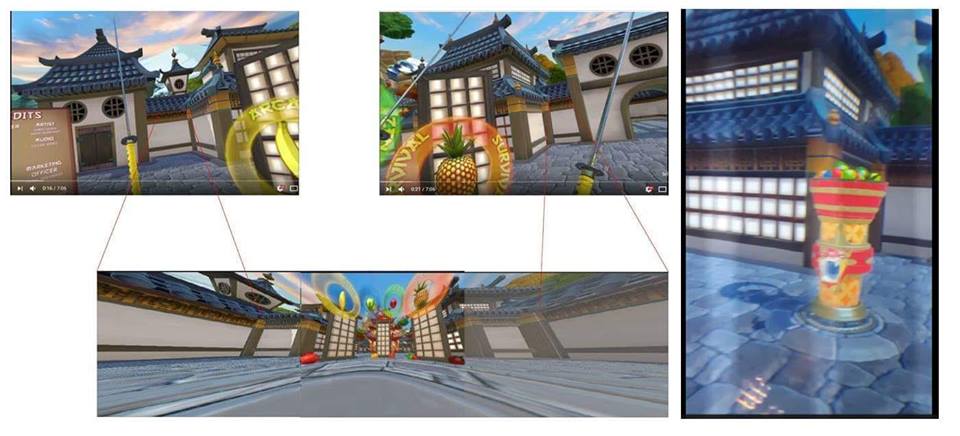 If you stand at the center.
Large fov, you can see the inner red line (at the left and right poles), you will never see the left and right wall which be rendered in this image except you walk backward.
Medium fov, you can see the middle of white wall
Small fov , you can see the inner poles.
If I compare to original vive, you can see the fov like vive, but all 110 fov not be blurry.
Installing has a lot of issue about "Not tracked" of base station or controller, while I can't solve this issue, the image always move with you (like lose tracking situation although you still not use the base station). But that effect is disappeared the issue is solved (pimax support help me by teamviewer to adjust the base station).

Headstrap, the band is too long and not fit for children, may I have to add more velcro.

Openvr advanced setting and fpsvr are disappeared from dashboard, don't know how to show them.

A lot of game which not be AAA can play by 1070 + amd fx 8350 + normal fov.
Just a little test on first day.
Other issue, I found red dot on the black bg in the left eye and black dot on the white bg in the right eye. Should I claim the headset?