MRTV has new thru the lens. Is it the Pimax12k?
It's almost certainly a new Pico headset.
Confirmed new Pico neo 3 headset link
Beta launch of 22,000 units that can be pre ordered 15/04/2022. Appears to be a competitor to Meta 2 and HP Reverb?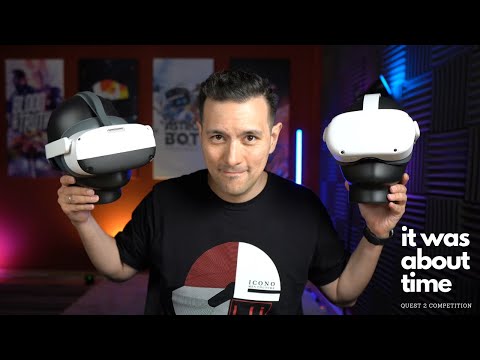 It's none of my business, I'm not a 'mod, but do you have to open a new thread for every (sometimes well-known) little thing?
Btw, the invention of "search" is one of the greatest achievements of mankind.
Dstar who/what are you referring to?
A thread is opened by the one who opens the thread
Thought you were being a bit harsh on the OP so was just double checking
Helio makes a very good job
I thought the point of the threads is to create discussion? I thought it was a good discussion. Guess not. What is it you expect to see here?
We should close this thread now as the cat is out of the bag.