I should receive it next week and I will post some pics of my progress during the build . @neal_white_iii
I've been out of vr for so long I picked up another hobby, and to my surprise I really enjoy flying a drone, I just pre ordered a mavic air 2 and it should arrive next friday, this should keep me occupied for a while too.
Haha it's been over 35 years since I have built a model but I am keen to build the discovery . It's definitely something special that will catch everyone's eye .
I had a lot of awesome sci-fi models when I moved from home and I threw them all out . Somebody please shoot me because it's going to cost me a fortune to replace them .
I just purchased one that I found in Australia for $300 au . I know that's still expensive but it's the best deal I could find . I will put it in the man cave but I need to find a new spot for Arnie .
Will you be documenting the assembly? I'd love to see it come together.
Yeah I will. Should I start a new topic or stay on this one ? I am still trying to figure out how I will paint it but I want to stay true to the movies.
Oh you have already changed it
There should be a painting guide included with the model. It looks like you'll need a lot of white, some light-gray, and a little black paint. The black frames the cockpit window. Here's a guide I found:
Where's the fun in that? Surely others would be interested. I looked for other more-suitable forums, but only found 1 forum and a YouTube video:
https://www.orbiter-forum.com/showthread.php?t=9526
Look at the paint work starting at 3:40…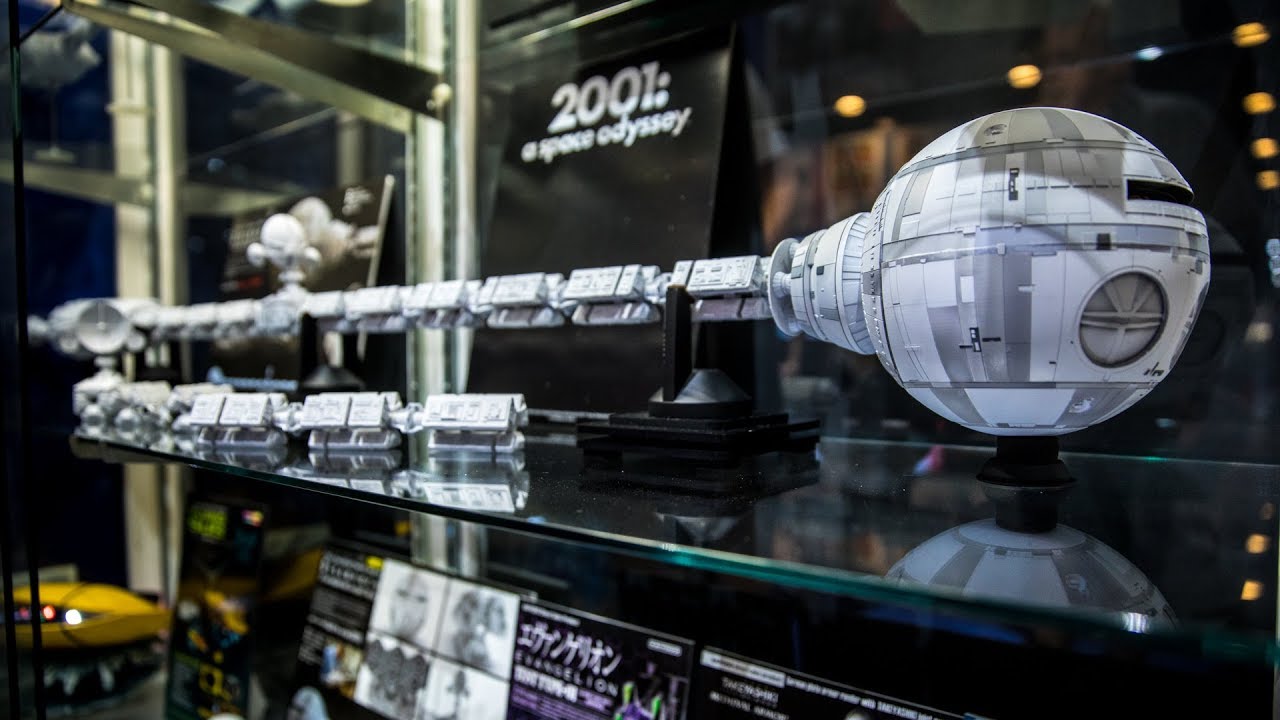 Also, notice the smaller Discovery model in the background. That's the one you probably bought. The big one is a prototype 1/10th studio scale model (63 inches long!) of the Discovery from Kaiyodo (Japan).
You could use this as a painting guide instead, if you want something more elaborate.
I like how that one is painted .
The second (larger) one? I think it's more accurate to the movie, in particular, the reversed 'L' in gray above and to the left of the middle pod bay door matches a still from the movie.
This is exactly what I was looking for
I will call the new thread ( How to stay sane while I wait for my awesome 8kx )
If you post a link, I'll move some of this discussion to the new thread (tomorrow). In the meantime, I found some more model shots, with interior lighting! If you look closely, there's a second EVA pod visible inside. That's the sort of geeky detail I love.

Also, the stand is made from 2 monoliths, which is a nice touch.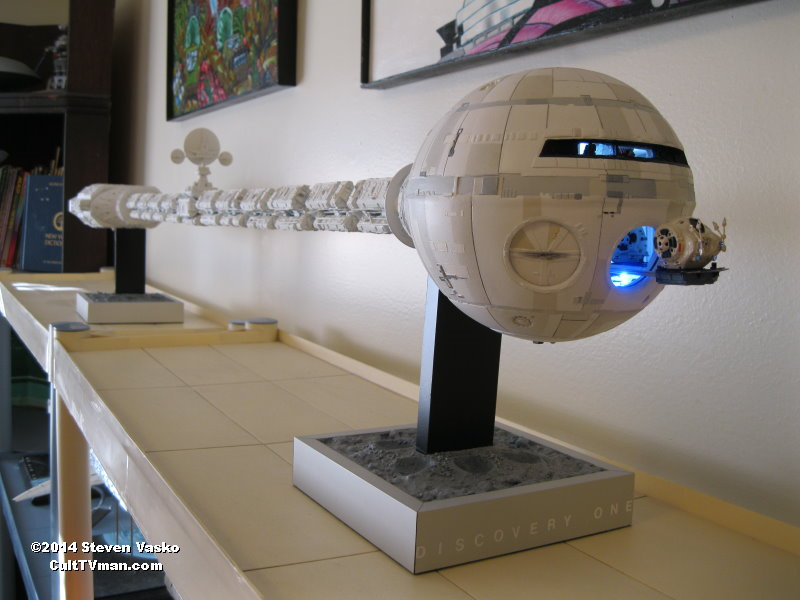 The one with pods is a custom built model (not a kit). It's really impressive!
Nice terminator skull . Are you going to paint it ?