A new "Half-Life 1 VR mod" from modder MaxMakesMods is available on Steam.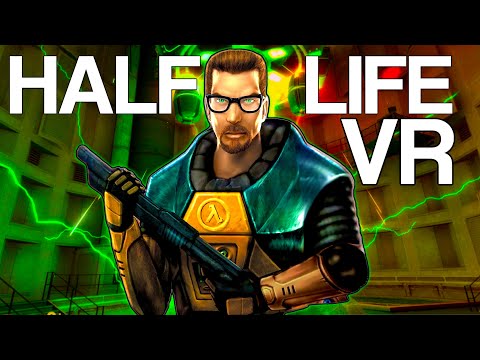 It is not HL1 VR quest only version, but another mod for all steamVR devices.
You need to have HL1 game and SteamVR Headset with controllers. Press download, and start - can not be easier.
I tried it briefly, it looks and feel excellent.
Only, because of a bug, I couldn´t enter my lab on beginning, as auto-door was inactive. I already asked regarding this. A guy in youtube abowe went further, but he didn´t show that door.
EDIT: I started another game, and second time the door was working properly.
Also ladders may be problematic (depending of your prefer type of locomotion).
My recommendation is to add mod to your Steam account, and sleep a few days before main issues were polished

EDIT: This is a mod from "MaxVollmer" aka "MaxMakesModes". I was following the story of this mod before, and somehow forgot it until now. Max also thanks for contribution from several other people, modders and artist, it is all together one nice story described on steam page of mod, you may want to read