DMAS UPDATE / September 24th , 2021
1st Batch of DMAS Shipping to Customers
We wish to thank all our testers from our testing groups! With their help we were able to complete various improvements that now meet our design goals. This batch is of a considerable size (hundreds) and they are being shipped based on when orders were originally received.
This is an exciting moment as the DMAS (Deluxe Modular Audio Strap) is our flagship audio solution and completes our audio offerings with solutions that fit every taste. This includes our SMAS (over the ear), KDMAS (touching the ear) and our flagship audio DMAS (hovering in front of the ear).
For those who have been reading about our testing results updated capabilities over the prototypes include an even larger increase to bass response, overall increased volume, a significantly wider sound field and an additional upgrade to the internal electronics.
---
PACKAGE CONTENTS:
2 DMAS Speakers that are used to upgrade any Pimax Modular Audio Strap.
Installation Video link here: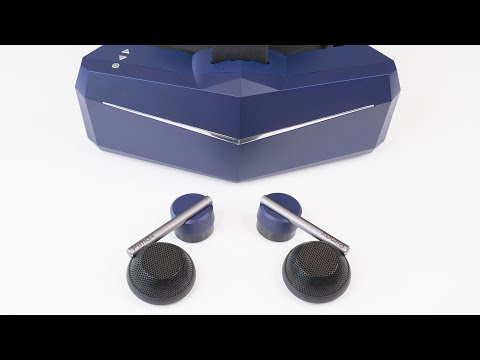 Special Note: DMAS is only compatible with Pimax headsets that have the BLUE housing AND two audio jacks (left and right). In most cases this means the 8KX, 8K+ and 5K Super.
---
If you have any questions, please feel free to contact @PimaxQuorra / @PimaxUSA on our OpenMR forum as we are ready to provide assistance.
In case you have an updated shipping address, please create a service ticket using this link : Submit a ticket : Pimax Support
In the title please use "DMAS Shipping Address Confirmation"
Regards,
Your Pimax Team
Pimax Website: https://pimax.com/
OpenMR Forum: https://community.openmr.ai/
Pimax Subreddit https://www.reddit.com/r/Pimax
Pimax Facebook: Redirecting…
Pimax Discord invite link https://discord.gg/YYj4qU8
Pimax twitter:https://twitter.com/pimaxofficial
PiTool: https://www.pimax.com/pages/pitool
Pimax Support: Support : Pimax Support